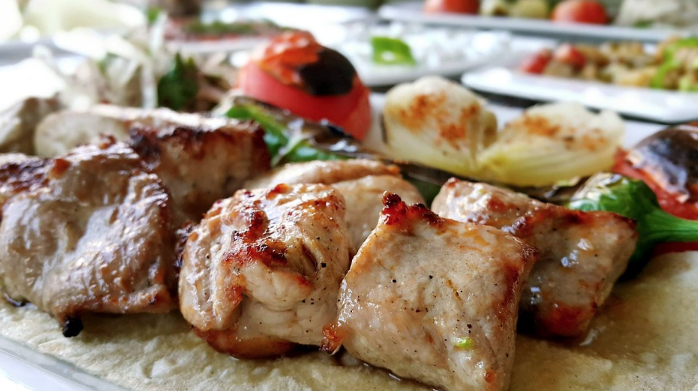 Whether you are staying up late with friends or enjoying a weekend with the family, chances are you will get hungry along the way. Cook up something amazing with these unique grilling ideas for the new year. Celebrate the new year with a new recipe perfect for any BBQ grill master.
Grilled Lobster with Mango Salsa
Nothing says luxurious eating like grilled lobster. For some unique grilling ideas, try this quick shellfish recipe. You will need lobster tails (as fresh as you can afford), melted butter, lemon juice, chili powder, and salt. For the salsa you will need eight fresh tomatoes, six hot chilies, fresh mango chunks, cilantro, and an onion.
Split the lobster tails
Preheat grill to medium high
Combine melted butter and chili powder (added to taste) and salt until salt dissolves
Brush on lobster tails
Cook lobster tails for five minutes, turning once (done at 140 F)
Mix the salsa ingredients in a food processor and serve over lobster
Pineapple Kabobs
For this recipe you will need skewers, several pieces of cut pineapple, peppers, and onion, cherry tomatoes, small cubes of meat (chicken, pork, or steak), and Bella mushrooms. You can also season each skewer with paprika or black pepper to taste.
Prepare skewers by alternating pineapple-vegetable-meat-pineapple-vegetable-meat until each skewer is full
Preheat grill
Grill over high heat until meat is done (eight minutes) while turning
Serve with corn tortillas
Weekend Strip Steaks 
With this easy grill recipe you will need New York strip steaks, black pepper, white pepper, chili powder.
Combine salt, pepper, and chili powder
Apply liberally to the steaks
Preheat grill for medium high
Cook steaks for two minutes
Turn steaks
Cook for two more minutes
Move steaks to indirect heat
Grill for five more minutes
Place on a dinner platter and let rest
Serve with rice pilaf and roasted carrots
Enjoy these scrumptious recipes for the new year with your family and friends.