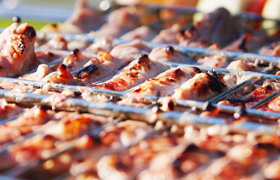 BBQ Cleaning Toronto #1 – Basic
We make sure all of the components of your BBQ are clear of dirt and function properly. We also clean the cooking grids and wash your BBQ.
$85 – $120
Service your patio heater as well and save 10%.
---
BBQ Cleaning Toronto #2 – The Ultimate Cleaning
This is a total refurbish of your BBQ. We remove 85-95% of the dirt, grease and carbon buildup from inside and outside your BBQ. We also paint and polish your BBQ and do an overall inspection.