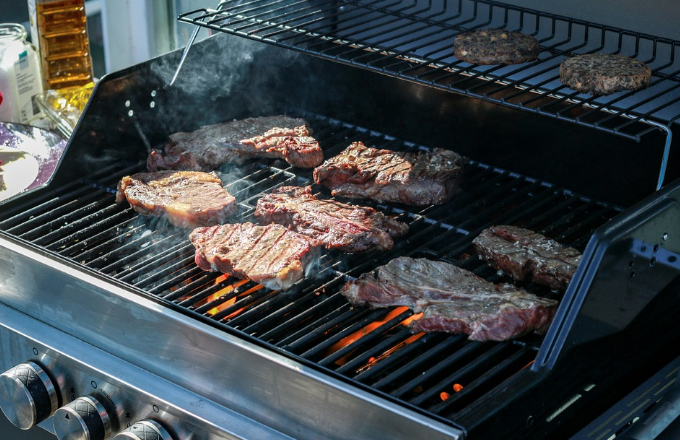 Avoid the expense and inconvenience of running out of propane during summer grilling. Whether you BBQ grill for camping or just at your house, follow these propane tips to keep your fuel tank in top condition and lengthen the lifespan of your propane gas.
The Basics
What is propane? In a nutshell, propane is the byproduct of petroleum refining and natural gas. This fossil fuel provides much-needed fuel whether you BBQ grill for camping, at home, or for a big event. For the most part, gas barbecues and stoves use propane. Some homeowners will use propane for their water heater, campers, or furnace.
Most standard propane tanks will provide about eighteen hours of grilling. Expect about half that time for larger grills. Not all fuel gauges are accurate. If you suspect that you have issues with your fuel gauge or propane tank, contact our professionals about repairing your grill.
Propane Tank Maintenance
Regular preventative maintenance is key to keep your tank in good condition for a long period of time. Large stationary tanks need to be recertified every decade. Check your propane tank for leaks and rusting. Check fuel quality. No propane tank should be at more than eighty percent capacity. The float gauge will let you know if you need to refill your tank. Speak with a professional about when you need to refill your propane tank.
Gas Grill Longevity
Follow a regular maintenance schedule for your gas grill and propane tank. This will minimize rust and deterioration, as well as protect your family from any dangers from an unsafe grill. Exposure to the elements will greatly deteriorate your grill, especially in very cold climates. Always move your unused gas grill to the shed or other shelter during the winter months. If you take care of your gas grill, it can provide you with a decade of grilling.