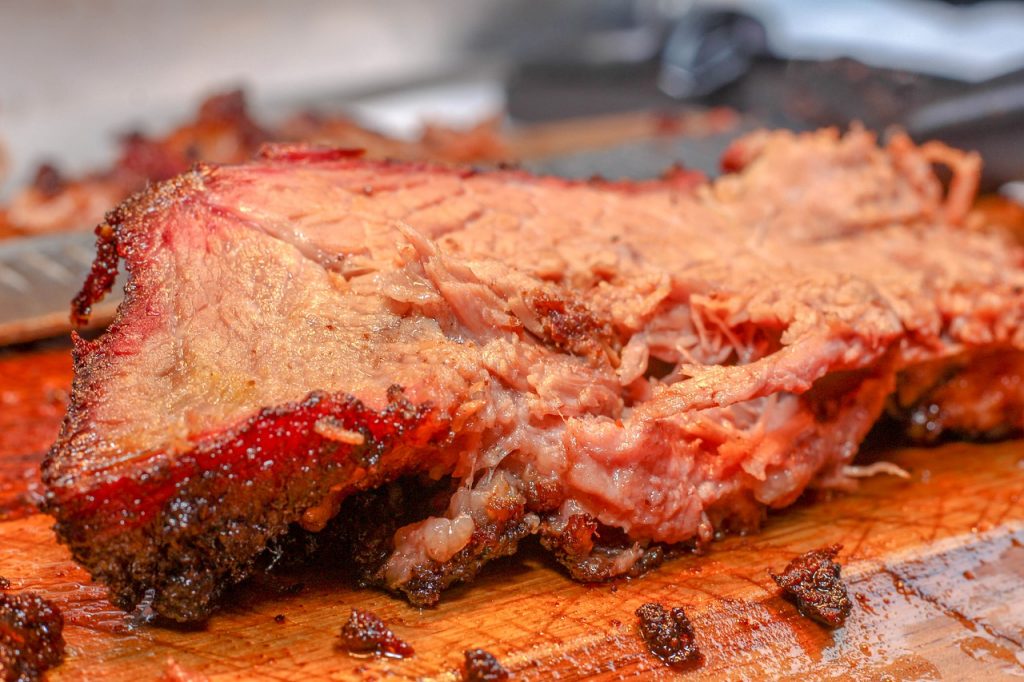 When it comes to cooking brisket, you have one of two choices: smoker or grill. This article is going to go through option number two: the grill. But what is the secret to a good and tender brisket?
The secret starts with indirect heat. Indirect heat enables you to slow cook the brisket so you do not singe the outside.
Below, we will give you some extra tips you can steal the next time you cook a brisket on any grill.
Charcoal vs Gas – Which is Better for Brisket?
Both grill types are great, but a good charcoal grill will give your food a unique wood flavor. You can also place unique wood chips that will be absorbed by the brisket.
Gas is usually easier to manage, as these are more likely to have specific temperature settings. But electric grills are the worst. If you demand electric, go buy a smoker.
Cooking Low and Slow Using Your Grill
A good temperature for the inside of your grill should be about 275 degrees Fahrenheit. To reach this temperature on a charcoal grill, you'll want to control your charcoal and vents careful.
Wide open vents will enable the heat to escape, reducing the temperature inside of your grill. When you do this, you'll want to check your briquettes every hour, loading more when running low.
You'll want to keep the number of briquettes at about 50, likely loading 20 at a time. You'll also want to flip the brisket after some time has elapsed, usually around three to five hours.
To avoid allowing your brisket to dry out, be sure to use a water tray. With evaporating water constantly running through the grill, you prevent an overly crispy surface.
Finding the Right Seasoning Combo
Items like paprika, brown sugar, and sugar are great for creating a sweet and spicy combination. You will also want to stick with cooking staples like onion salt, garlic powder, and pepper.
If you have a go-to seasoning combo for steak, you can increase that and pop it on the brisket. You can also have barbecue sauce sitting on the side, but make sure it has enough flavor.
Things To Do When Pulling Out The Brisket
First, it's always best to let your meat rest for about ten minutes. When you pull it out, it is still cooking. Letting meat rests prevents your guests from burning their faces off and creates a better flavor.
You'll also want to be sure that the internal temperature of your brisket is 165. Some recommend 190, but you'll want to use this suggestion as the bottom-out baseline.
If you wrap your brisket, the temperature will still be increasing until you remove the foil. So that's why a meat thermometer should be placed in any small, easily-exposed areas on top.
The last step after everyone is served and taken care of is cleaning your grill. So if you want to call the professionals to get it done right, our team would be happy to help.