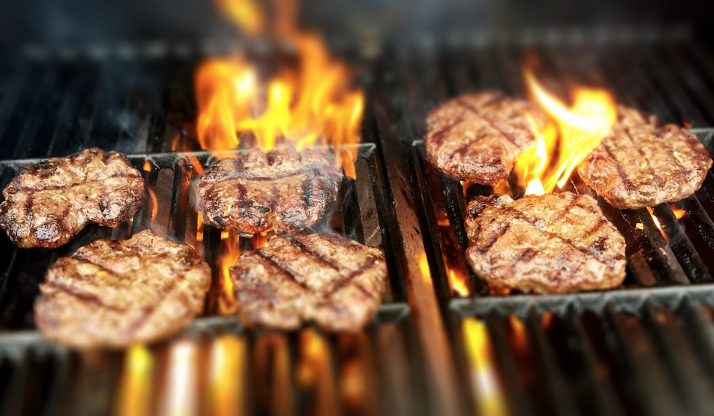 Learning how to grill using charcoal grill vents is about controlling the heat. Grilling for beginners can seem difficult, but if you are cooking with wood or charcoal, it is important to understand how to use your grill. Read more to find out some professional tips.
Learning the Basics
Two combustible fuels (charcoal or wood) and oxygen determine the temperature of the grill. Learning how to control the temperature is a key to learn the ins and outs of grilling for beginners. Most grills have two oxygen controls: the intake damper and the exhaust damper. The intake damper brings oxygen to the grill fire. The exhaust damper exhaust gas and pulls in oxygen through the intake dampers.
The Intake Damper vs. The Exhaust Damper
The intake damper provides the charcoal or wood with oxygen. If you close off the intake damper, you starve the fire, causing it to burn out. Open it entirely and the temperature rises. The exhaust damper allow combustion gases to escape. It also pulls in the oxygen. Avoid closing the exhaust damper all the way. Otherwise, you might just smother your fire.
As you learn how to use the dampers to reach key temperatures (usually between 225-325 F or about 105-160 C), try to only work with one vent (the intake damper). If you need practice, try reaching the right temperatures without any food.
What if I can't Reachthe Right Temperature?
 If you are still having problems reaching the correct temperatures after a few dry runs, a leak may be the issue. On less expensive grills that do not have tight seals, oxygen can enter and escape. Offset smokers often have this issue. Food safe silicone might be able to tame leaks, but you may need a professional to look at your grill if this continues to be an issue.
Cooking out for your friends and family is an enjoyable experience. Learn the basics of grilling with our professional tips. Enjoy making new memories around the grill!