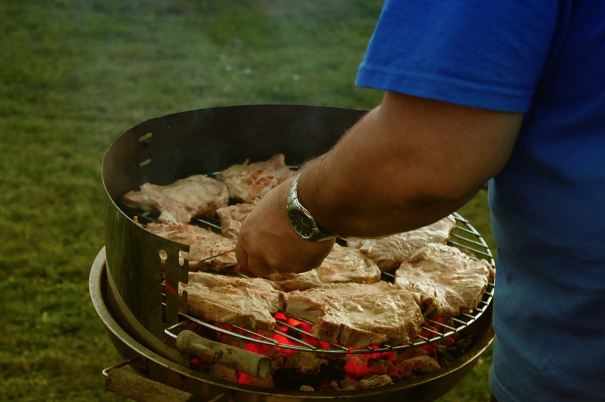 Before you know it grilling season will be upon us again. What if your grill has been exposed to harsh weather, has rust, or needs a serious cleaning? Is it safe to cook on a rusty grill? How does your grills design play into cleaning and maintenance? Let's find out.
Rusty Grills 101
Your grill has to handle a lot of wear and tear. Between grease splatter, food chunks, debris, weather, and high temperature, your grill may have seen much better days. Additionally, whether you grills design is charcoal or gas, a grill left outside will rust and is susceptible to damage from debris and moisture.
The solution?
A thorough grill cleaning will help remove the unwanted rust and clear out debris from each component. Minor rust damage involves a little do-it-yourself elbow grease. Remove and clean the grate with a wire brush. Rinse the grate afterwards. Some grates need complete repair or replacement if the rust does not disappear. Season your grill to prevent rusting.
Many times your grill will need much more than a quick cleaning. Maybe the rust has severely damaged the grill or components do not work properly. You want a safe grill when you cook with your family and friends. A grill covered in dirt and rust does not function properly. No matter the make or model, from Weber to Firemagic, a clean grill will work better and be safer.
A professional inspection will help you see if the grill has any dangerous leaks or needs repair. You might need to replace the grate or other parts. In most cases, a professional cleaning and polish will restore the grill to its original state. Periodic maintenance before the spring will ensure that you can enjoy grilling for years to come.
Ashton BBQ and Grill Pros offers a wide array of grill cleaning services:
In-Home Service
Basic Cleaning
Paint and Polish
Intense Ultimate Clean
BBQ Assembly
BBQ Conversion
Inspection for Leaks
BBQ Maintenance
BBQ Removal
BBQ Refurbishing
Trust the grill professionals at Ashton BBQ to help you repair and refurbish you BBQ grill. Call us today. Our friendly staff will be happy to help you.