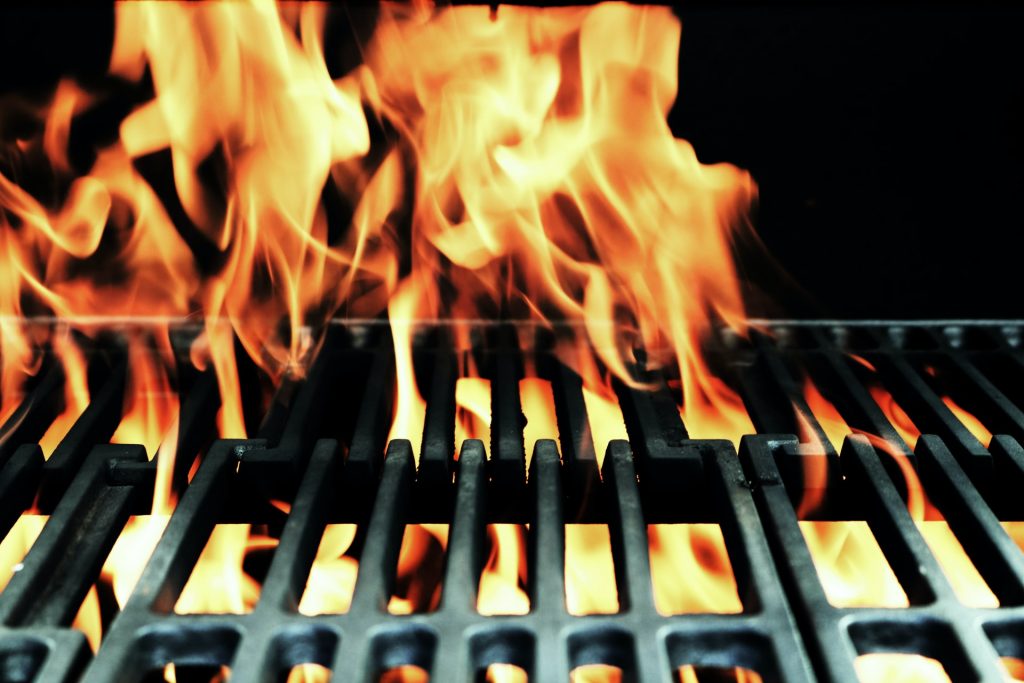 Maintaining a grill is something many people don't realize they should be doing. However, it's necessary to do maintenance on your grill to keep it in good shape. If you use a grill without upkeep for years, it will quickly fall into disrepair. Most people spend a pretty penny on buying their grill. Don't waste your investment by letting your grill accrue damage from lack of upkeep. Here's how you can prevent long-term damage when using your grill.
Clean Your Grill
First and foremost, you need to be cleaning your grill after every use. This is a vital part of keeping it in good shape. If you leave charred-on food and residue on your grate, it will become impossible to clean and may even damage the metal it's made of. Likewise, after each use, be sure to empty your drip pan (the place where all of your oil and food drippings collect).
Cleaning your grill can involve a lot more than just cleaning up immediately after use. Plus, if you've been leaving it uncleaned for a while, trying to get it back to like-new condition is going to be rough. Rely on BBQ Pros to get it cleaned up for you in no time. Our professional grill cleaning services are for everyone – including you.
Oil Your Grate
One thing most people don't realize they should be doing is oiling the grate of the grill. Before and after each use, coat your grate in vegetable oil. You can do this by pouring some vegetable oil on a paper towel and using tongs to apply it to the bars of the grate.
When applied before use, this oil minimizes food sticking, making it easier to clean later and requiring less force. Less force to clean means your grate lasts longer. When applied after use, this oil protects the metal of your grate from weathering and such.
Protect Your Grill from the Weather
Speaking of weather, your grill isn't made to withstand it. Grills may be made for use outdoors, but that doesn't mean they're good friends with the rain or wind. Metal and water aren't exactly made for each other.
When you're done using your grill, let it cool down and then put a waterproof cover over it. This will protect it from rusting as well as prevent outdoor debris from getting caught in it.
Store Your Grill Properly in Winter
What many people don't know is that the grill can't sit out all winter. This is a great way for the it to sustain damage. When the temperature drops toward freezing, remove the propane tank and store it somewhere at room temperature. Cover the end of the connecting hose with masking tape or something else easily removed. This will prevent bugs or small animals from trying to get into it.
When the propane has been disconnected, the grill should be moved somewhere more sheltered from the elements, like the garage or a shed.