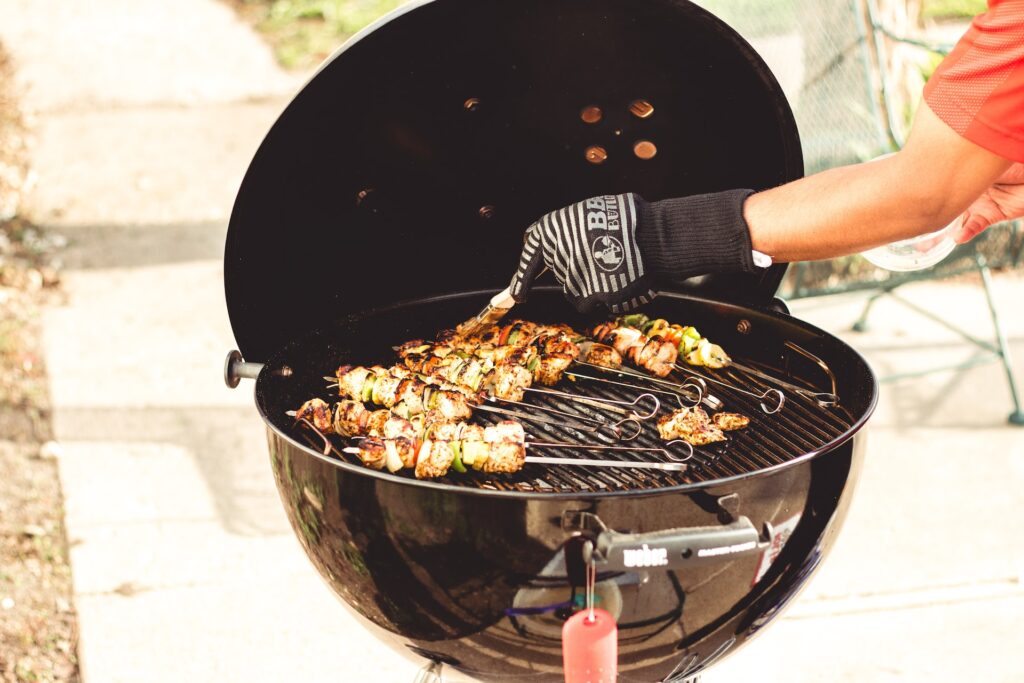 Do you love a good barbecue? Is grilling one of your favorite ways to enjoy a hot meal? If so, you want to keep your grill in good shape. Nothing is worse than preparing an entire meal for the grill only to find your grill won't start. Fortunately, it's easy to prevent a dinner disaster by maintaining a proper grill care routine. What exactly is a grill care routine? Let's see what's involved.
Clean After Cooking
The #1 thing you should do to protect your grill is to clean it after cooking on it. So many people leave their grill dirty after using it, it's shocking. However, leaving your grill dirty is the first step in a cycle of neglect. If you want to keep a proper grill care routine and keep your grill in good shape, show it some love by cleaning it.
Cleaning your grill is easy once you get used to it. Simply buy a metal brush, let any food on the rack cook off, then get to scrubbing at it. After removing the charred food from the rack, empty all of the ashes and burnt droppings from the base. Cleaning your grill keeps small critters from trying to get inside to get to the foods they smell. Plus, it keeps your food tasting great because each meal is cooked on fresh bars.
Oil Your Rack
Speaking of fresh bars, when you're done cleaning your grill rack, you need to oil it. Simply get out a brush like you would use to paint on some barbecue sauce, and brush on some cooking oil. This oil keeps the pours in the rack metal moistened and sealed. This prevents rust and also ensures food cooked on your grill doesn't taste like metal.
Cover Your Grill
Next up, protecting your grill from the elements. If you don't have a grill cover, or something that can work as one, you should buy one. Covering your grill keeps out moisture, preventing rust. It keeps out wind, preventing erosion. Furthermore, it discourages bugs and small animals from getting inside your grill to hide.
While storing your grill in your garage or shed may do a fair job at protecting it from weather and animals, a cover still helps. If you're keeping your grill on a deck or patio, a cover is 100% necessary. Otherwise, your grill will break down much faster than you want it to. It's a very expensive kind of neglect.
Always Store Properly in Winter
Likewise, when winter comes, you should always move your grill inside somewhere and disconnect any gas. The cold weather of winter is really bad for the more technical components of the grill. Leaving your grill outside years after year can have it wearing down way faster than it should. Instead, store your grill in your garage or shed. Better yet, bring it inside and put it in the basement if possible. The more temperate the conditions, the better for it. Additionally, you should always disconnect any gas from your grill when storing it, for safety.
Professional Grill Repair
If your grill is looking a bit worse for wear, professional grill cleaning or repair may be the answer. Fixing the wear and tear yourself may be an undesirable pain. However, having someone else get the job done can give you a fresh start, allowing you to begin a grill care routine to prevent future damage. Give us a call at Ashton BBQ Pros if you have any questions about our services.