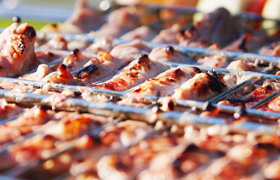 Is it time to repair your BBQ? There are lots of companies out there offering maintenance and repair services. To make sure you find the right one, it's important to do your research. After you've done some shopping around and found some companies you like, there are certain questions you should ask before you make any agreement. In this post, we'll tell you exactly what to ask to make sure you avoid any potential scam artists.
Things to Find Out Before Booking a BBQ Repair Service
How Long Have They Been in Business? – First and foremost, you should find out a little about the background of the company you're using. They should have years of experience, a great reputation, and a good track record of providing excellent service. As well as speaking to them, read their reviews and see what their customers have to say. That way, you can rest assured that you're hiring the pros.
What Type of Grills Do You Service? – Some companies that provide BBQ repair in Toronto only service certain types of grills. The last thing you want is to make an appointment and have them come out to your home or business, only to find that they can't help you. To save yourself from wasting time, make sure that they have the skills, knowledge, and specific parts for the specific grill that you have.
Should I Repair My Grill or Buy a New One? – When you call a BBQ repair company, tell them what problems you're having with your grill and ask them whether it's better to repair it or replace it altogether. You can use their response to gauge what kind of service you can expect from them. If they give you an honest answer, they're a good choice. However, you should be wary of companies that try to upsell, pushing you to pay for services that you don't really need.
What's Included in the Service? – Before you use any

BBQ repair company in Toronto

, it's important that you understand exactly what's included in their services. They should be open and direct about what you're paying for, laying out exactly what you can expect.
Are There Any Additional Charges? – Some companies will add extra charges onto their services, which give you a nasty surprise when you receive the bill. Make sure you're absolutely clear about how much you're required to pay for cleaning, repair, parts and labour. Otherwise, your BBQ maintenance could end up costing you more than you expect.
Get Professional BBQ Repair in Toronto
A good BBQ repair company has years of experience and expertise. Most importantly, they will be honest and upfront about what services they provide and how much they charge. At Ashton BBQ and Grill Pros, we have everything you need. Put your grill in our hands, and we'll give it a new lease of life. To find out what we can do for your BBQ, call us on 647-567-7767.