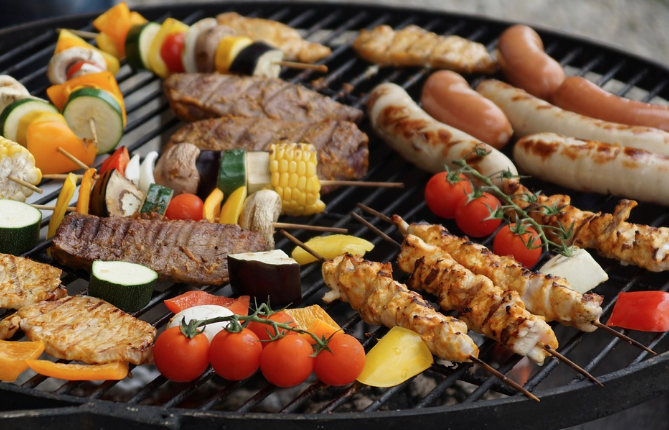 When you have finished grilling your last burger and fall ends, how should you store your gas grill? Should you repair the grill grates or winterize your grill? Check out our professional grill storage tips for the winter below.
How to Winterize Your Gas Grill
If you don't pack your grill during the cold winters, you need to pack away your grill safely. Give your grill a cleaning, repair grill grates, and remove any grease. This helps maintain the safety and integrity of your grill. Contact a professional cleaner if needed. Ashton BBQ and Grill Pros offers high quality gas repair and cleaning for every budget.
Be sure to turn off the LP tank gas. Unfasten the grill's burner. Slip the gas tubes off the gas lines according to the owner's manual. After you have done this, be sure to take out the entire unit. To winterize your grill don't forget to coat the burners and metal with cooking oil. This helps repel the inevitable moisture of winter. Prevent rust with these simple steps.
The Propane Tank
Finally wrap the burner in a plastic bag. You don't want little critters, insects, and spiders to nest in the tubes. Believe it or not, this can be a very common issue that leads to dangerous flames. Keep the propane tank shut off outside. But a protective cover over your grill. Store the disconnected tank upright away from the children's playground, furnace vents, and the dryer vent. Never store the propane tank inside. This can lead to gas build-up and a huge explosion.
Keep your gas grill safely stored this winter with these simple professional tips. If you need your grill repaired or cleaned professional, be sure to contact our talented team at Ashton BBQ and Grill Pros.
Contact Us Today
We offer a wide variety of grill services to help meet your needs:
Grill Cleaning
Grill Removal and Disposal
BBQ Assembly
BBQ Conversion
Inspection
Maintenance
In-Home Service
BBQ Parts
Ultimate Cleaning Options for Optimum Performance
Our friendly staff will be happy to help you. Call us today.