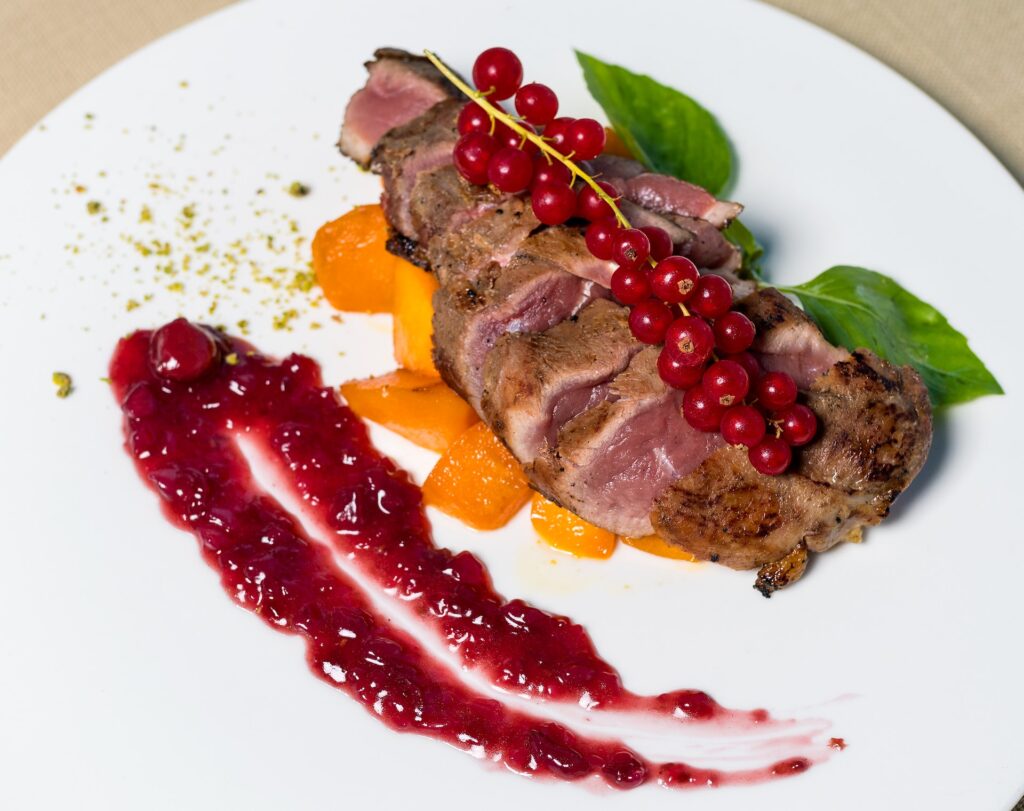 Looking for an excuse to have friends over this winter break? Holidays aren't the only way to lure people over – everyone loves a good barbecue! In winter? Sure! Winter may not seem like the season for grilling but, with the right consideration for tastes, it can be just as good as summer. So, pull out your grill, give it a good scrub, and get to work on these fantastic foods for a winter barbecue!
Chestnuts
You've heard the one about roasting chestnuts on an open fire, right? Well, if you've got a charcoal grill but no fireplace, there's no better place to roast them. Break out the chestnuts, pour them onto the grate above your open charcoal fire, and get yourself a-roasting. Roasted chestnuts are great for snacking on or for crushing and putting into baked goods or salads.
Winter Salad
Speaking of salads, if you want a filling winter salad, here are some grilled goods you can use to bulk it up.
Crushed, roasted chestnuts. These protein-packed nuts will provide you with energy to last the evening.
Grilled veggies. Give your salad some extra smoky flavor by grilling some tomatoes, asparagus, artichoke, bell peppers, or acorn squash to go on it. Just be sure not to overdo it – you don't want your veggies mushy!
Sliced pork chop or chicken. Grilled meat is a great way to bulk up your salad. Slice it ahead of time and cook it quickly. Or, wrap it, whole, in foil and then slice it after. You can even do classic barbecue chicken if you want a bit of that classic barbecue flavor on your salad.
Foil Packs
Looking for something special to make for one of those chilly winter dinners? Gather your family and friends into your kitchen to make custom foil packs. Start by making a buffet of uncooked foods to choose from. Stuffing, pieces of seasoned meat, and chopped vegetables are fantastic choices. Lay out a couple layers of foil for each participant and have them pick out exactly the foods they want. Once each pack is filled, it can be closed up tight and taken out to the grill.
Instead of grilling your foil packs on the rack, spread out your charcoal coals and nestle those packs right down in them. Be sure to turn them partway through cooking and use a meat thermometer to ensure all meat is cooked safely. Then, break open those packs and enjoy.
Pork, Apples, and Cranberries
Did you know pork goes fabulously with apples or cranberries? The tang of the fruit pairs with the meat perfectly. If you're partial to pork, you can't get better than grilling it with one of these delicious fruits. In fact, if you want to grill them to perfection, take a page out of the foil pack book.
By wrapping a piece of pork chop with some apple slices or cranberries in a piece of foil, you hold in the juices. The juices from the fruit will soak into the meat, filling it with a sweetness that it doesn't have otherwise. Plus, if you throw in a couple slices of lemon, the acid from the citrus will make the meat more tender.
Want a side to go with this delicious entree? Plate it on a bed of stuffing and you'll have one memorable meal.