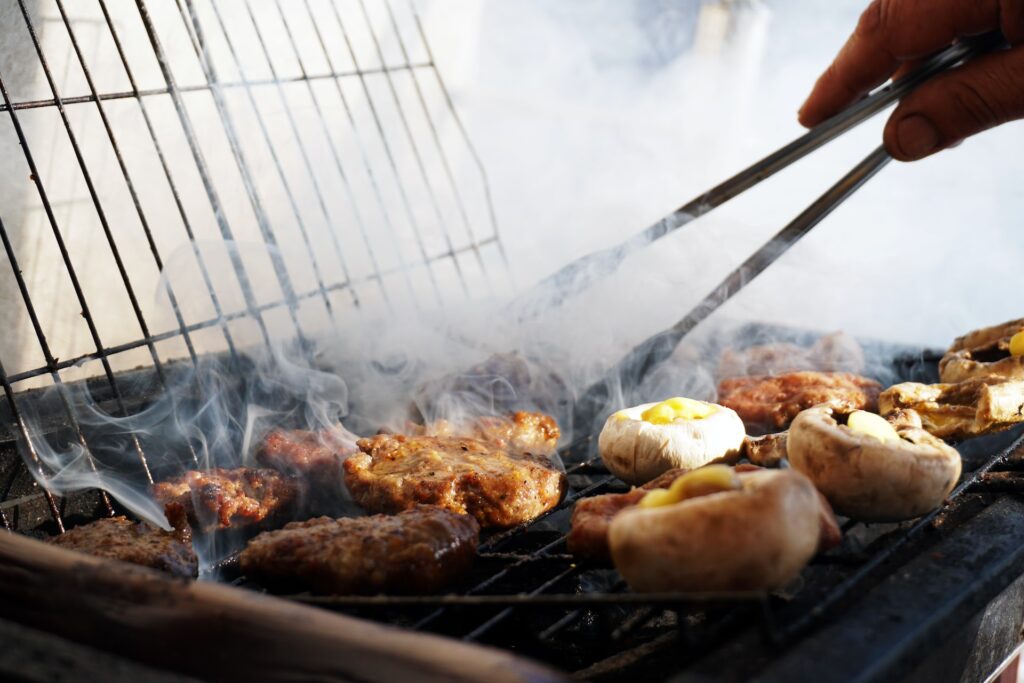 Owning a grill means a lot of happy evenings gathered with friends and family. However, upkeeping a grill can come with some real head-scratchers. For example, you might find the inside of your grill is peeling. What does it mean? Is your grill getting damaged? Let's find out why your grill is peeling inside and how to fix it.
Is a Grill Peeling Inside Cause for Concern?
If you see the inside of your grill peeling, you might be quite alarmed! Is your grill sustaining damage from the heat of the flames? Is this a vital lamination peeling off? Worry not. The peeling isn't from the grill; it's from the food! That is, your grill doesn't have any paint or lamination on the inside. The stuff you see peeling – that looks remarkably similar to paint or sealant – is actually carbonized grease. It's pretty harmless.
What Causes a Grill Peeling Inside?
So, carbonized grease: what causes it? Well, while you're grilling, a lot of smoke and fumes collect in the lid of your grill. In the smoke from your cooking food, there's aerosolized grease and carbon. Over time – and many great cookouts – your grill forms a layer of this grease and carbon, and the two harden together. As they harden and repeatedly cook, the grease carbonizes. The layer can begin to bubble or peel.
While this layer of bubbling, peeling, carbonized grease may look and feel like flaking paint, it's not nearly as dangerous. It's actually completely harmless, even if it gets in your food. Though, your food may not taste as nice with charred grease flakes added to it for seasoning!
Removing Carbonized Grease
If you're not a fan of that crispy, flaky layer on your grill lid, you're in luck. Carbonized grease can be removed fairly easily with a little elbow grease.
Using a steel-bristled brush, scrub any loose bits of carbonized grease from the inside of your grill lid. You should be able to remove most of it with this brush alone.
If the brush isn't cutting it, get yourself a scraping tool and get a bit more aggressive. There may be some particularly tricky spots that you have to fight 1-on-1.
Finally, to finish the task, use some grill grate cleaning fluid and give your grill lid a final scrub. This will loosen any remainders and collect any of the carbon dust left on the lid.
Full Service Grill Maintenance
If you're not finding that bubbly, flaky mess to be particularly appetizing, but don't find the work to be either, get some assistance from the pros. Ashton BBQ Pros do full service grill maintenance and can come right to your home to get it done. Your grill will be in perfect working order – sans grease flakes – in no time. Just give us a call and we'll work out a good time to pay you a visit.