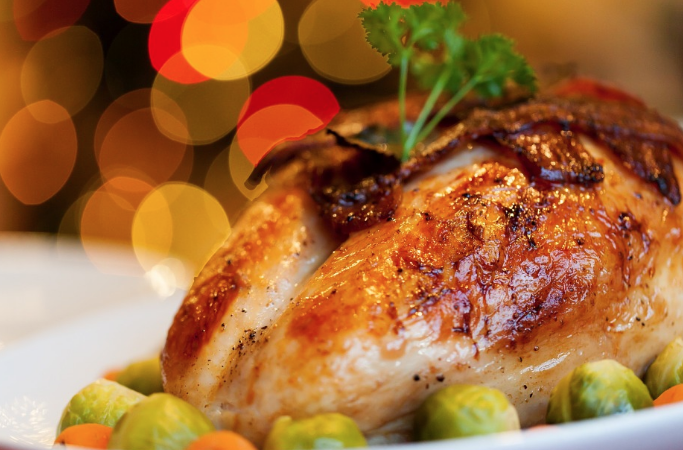 During the holiday season this year why not try something brand new and equality scrumptious? The latest rage is the BBQ Thanksgiving Dinner! Escape from the same old boring routine of roasting a turkey in the oven and enjoy a feast fit for a king!
Your Secret Second Oven
Time to think outside the box. Believe it or not, your grill can roast, grill, and bake any dish, from lasagna to a delicious Thanksgiving turkey! It doesn't matter if you have a charcoal grill or a gas grill. You BBQ Thanksgiving dinner in either type.
Grilling Tips
Before starting out, remember to use the usual precautions you would use when grilling out in the summer.
Be aware of the heat fire to avoid burns
Cook over the indirect heat for most dishes
Use multiple burners to your advantage
Always check the temperature of the grill
Don't cook in a windy spot
Save the drippings in a shallow pan for gravy
Keep the grill at 350 F (About 175 C)
Add extra flavor with cherry, hickory, or apple chips for a charcoal grill
If you stuff the bird, add cooking time
Charcoal Grill
Can you cook Thanksgiving with a charcoal grill? Absolutely! Start by lighting the coals. Once they have turned gray push them to the side of the grill, creating a large circle. You can play any Thanksgiving dish in the middle. Adjust the temperature accordingly. You can add more coals or simply adjust vents.
How to Grill a Turkey
You might want to start small with just a few dishes grilled, but why not try grilling your turkey? If you have the time, you might want to try a test bird before your big Thanksgiving day. Give your grill a professional tune-up first. Reserve a weekend to follow the recipe, especially if you don't grill often. The dress rehearsal is well worth it.
Don't use direct heat for your turkey. You will end up with a burnt possibly undercooked turkey. Instead, preheat your grill for fifteen minutes. Make sure the grill is very hot. If you have multiple burners, turn off the middle burner. Use a grill thermometer to keep an eye on the bird.
Oil the bird well. Season the turkey inside and out with seasonings, salt, and pepper. Remember that stuffing the bird will add extra cooking time. Place the turkey breast side up on a roasting pan on the grill. Expect to grill for a few hours. The internal thigh temperature should be 180 F (85 C). After the bird is cooked, let it stand for fifteen minutes. Carve the bird.
You will have to carefully time your Thanksgiving dinner if you want to grill the bird and other side dishes. Enjoy a delectable feast with your family and friends this holiday season!