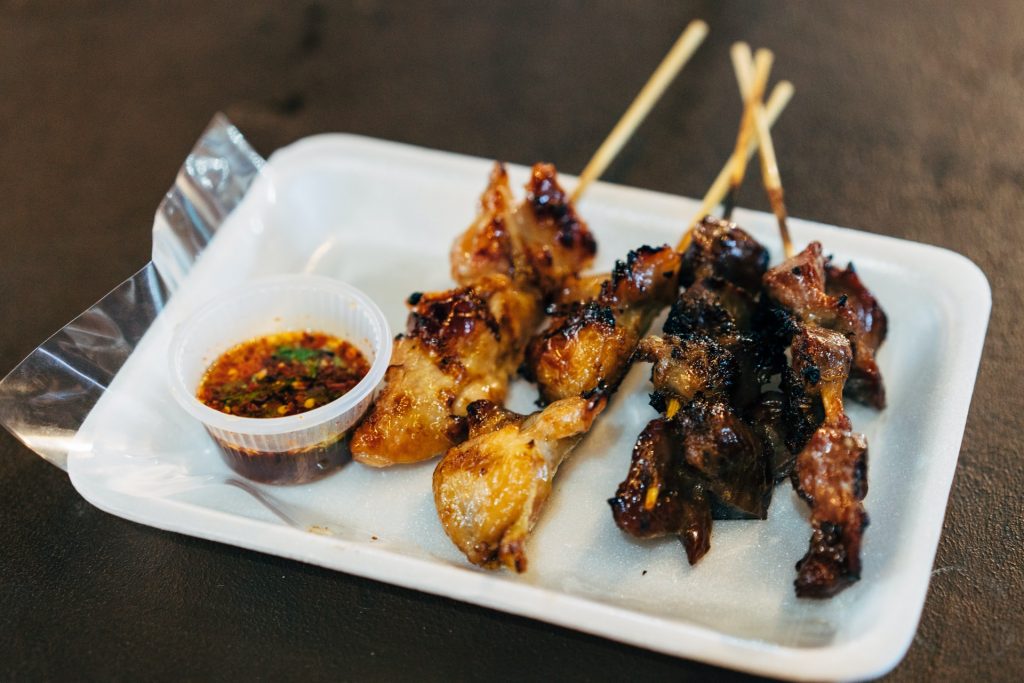 Chicken is one of those foods that can really go with anything. It's a very basic meat with a recognizable flavor which is easily added to with seasonings or accents. The problem with such an easily altered food is that the possibilities are endless. That means we have to keep searching, constantly, for the best ways to cook it. There are always new and untested recipes to try! To set your mind at ease about the generations-long search for the best chicken recipe, we've put together 2 of our favorites. Even better? These 2 chicken recipes are best grilled. So, break out your grill this summer and get a bit carried away the next time your local grocery store puts chicken on sale!
Grilled Lemon Chicken and Asparagus
If you've never had grilled lemon chicken, you're truly missing out. Cooking any meat with lemon is a fabulous idea. The citrus from the lemon breaks down meat, leaving it melt-in-your-mouth tender – and tangy to boot!
Preparing lemon chicken means creating a marinade. This isn't as complicated as it sounds and actually makes cooking dinner easier. In the same way crockpot cooking is appealing, marinating meat also allows you to do all the hard work early in the day. You spend a little time making the marinade, then leave the chicken to soak in it and absorb all of those delicious flavors overnight.
Cooking it later is quick: just take it out of the fridge, move the chicken from the marinade onto a plate, and carry it to a grill. Crack open a cold drink with some friends or family and let the grill work its magic.
Here's a great recipe for grilled lemon chicken. Feel free to mess with the seasonings as you prefer them. We do recommend you stick with using thighs though. Many lemon chicken recipes use breasts, but these don't turn out nearly as juicy or flavorful.
To grill your asparagus, just toss them on the grill, brush them with some oil, and sprinkle them with any desired salt or seasonings.
Spinach and Feta-Stuffed Chicken with Peppers
This recipe is much more a recipe of the heart. You can do it in any way you like, but here are the general instructions:
Get yourself some chicken breasts. We recommend 2 per adult.
Put one breast into a gallon storage bag, zip it shut, and use a meat mallet to flatten it. The bag will keep it from splattering chicken juice all over the kitchen, so please use it.
When flattened to about ¼ inch thick, brush the chicken with oil.
Sprinkle on desired seasonings. Oregano and salt works great.
Place a small handful of fresh spinach leaves on the surface, along with a bit of feta cheese, diced bell peppers, and chopped onion.
Roll the chicken up from one end to the other, then skewer it closed with a toothpick.
Grill chicken on medium heat until it reaches a safe internal temperature.
Optionally, grill some slices of bell pepper to serve it with as well.