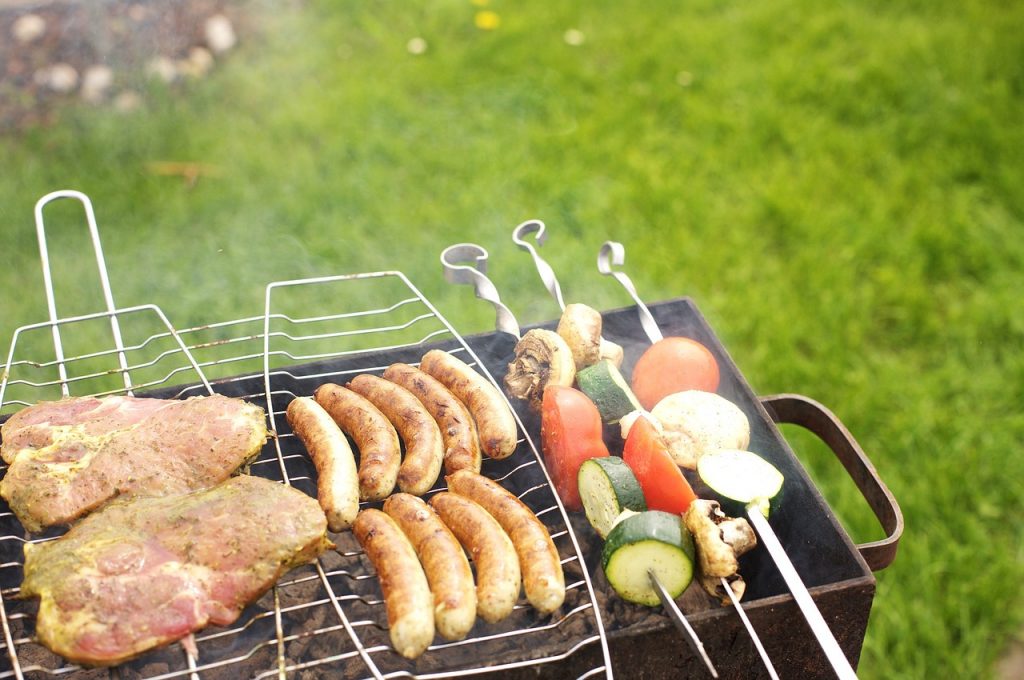 As we begin to approach warmer weather, the title of grillmaster is up for grabs. If you are one of those who want to retain your title (or are an up-and-coming challenger), there are some accessories you need to succeed. In this month's post for your grill, we will give you five accessories you can't live without to help with your BBQ setup.
Five Accessories You Need for a Decent BBQ Setup
If you are looking to up your grill game, consider these accessories:
Spatula, tongs, fork
Meat injector
Grill basket
Meat thermometer
A grill brush
Below, we will dig into why you need them
The Basics for your BBQ Setup: Spatula, Tongs, & Fork
You can't call yourself a grillmaster if you don't have the essential tools. These necessary tools begin with your spatula, tongs, and fork. The combination of the three will allow you to relocate and test your meat for juiciness.
If you plan on cooking shredded pork butt, you will need a couple of forks to begin shredding. These are essential tools to get started.
Getting Fancy: A Meat Injector
Many people think that they will be alright with a simple basting brush. While we cannot understate how handy it is to coat the surface, many people forget about the inside.
A meat injector allows you to take flavourful marinade and put it right into the muscle. Ensure that your meat injector is metal, as the plastic ones take a bit more force to shove in.
For Easy Cooking: A Grill Basket
A grill basket may seem a bit unusual. Still, the best ones will allow you to flip whatever is inside without issue. These baskets are typically limited to vegetable use, as your essential tools from the beginning are for the meat.
For vegetarians who still love the grill, this also provides an excellent way for you to isolate their preferences. With this tool, consider yourself a grillmaster who accommodates the needs of your people.
A Meat Thermometer
Working with a good bbq setup is a combination of art and science. The art comes from the beautiful smoky flavors you get when experimenting. The science comes in when your internal temperature is just right.
While some people will tell you that they can "feel with their steak is done," others stick with proven methods. To ensure you cook the best meats, get a thermometer to tell you about the right time to pull it off.
A Grill Brush
You can taste the difference when you have an unclean grill. Actual signs of this come through when you start to taste fish in your steak (or vice versa). To address this issue, make sure you have an available grill degreaser and brush.
The degreaser takes behind unwanted juices left behind, and the brush takes off burnt chunks.
Final Thoughts
To ensure you gain that grillmaster title, you need to have all of the right accessories. The basics, in combination with grill baskets and meat thermometers, can push you over the edge. Arguably, the most critical part of being a grillmaster is a clean grill. If you are looking for a deep clean for your grill to start this season off right, contact us today.