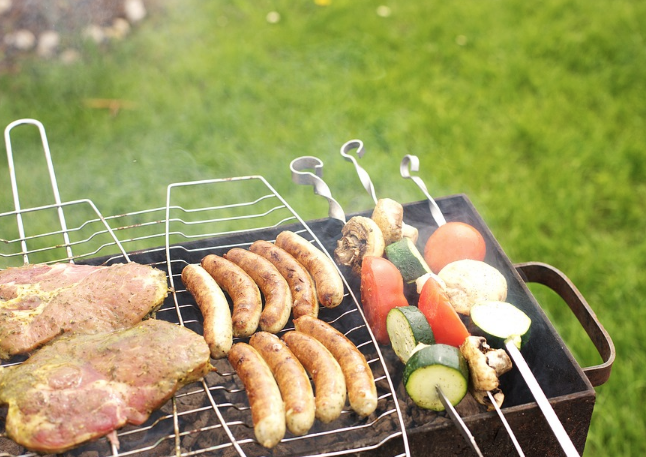 Believe it or not, spring and summer will eventually follow the cold snows of winter. The warm weather is a great time to prep a gas grill and get it ready for warmer weather. Prepare your grill for the spring with these professional grill tips. Get ready to grill for friends and family.
Time to Clean
You will need a pail of soap and warm water, paper towels, a sponge, and a scrub brush before starting. Before you prep a gas grill or a charcoal grill, you need to clean it. Wipe down the grill exterior, then start working on the inside of the grill. Remove any splatter and grime. Spray down a stainless steel grill with specialized cleaner for that extra shine.
Scrub the Grates
Cleaning the grates requires a wire bristled grill brush. Take the grate off and clean with soap and water. Add vinegar to make the job a little easier. Remove rust and cooked on food with a sponge after scrubbing. Be sure that your grates are clean before spring.  Coat them with vegetable oil. Check the vents for any additional debris.
Safety

Check your grill for safety. Make sure that vents are clear of any dirt or grime to prevent a fire hazard. Check the hoses for any cracks and leaks. Check all hoses and tubing. Replace any that are damaged. Check ignition parts for grease.

Owners Manual
Before you start to clean your grill and check it for safety. Review your owner's manual. If you can't find your owner's manual, most grill manuals are available online from the manufacturer. Or you can contact them and request the manual.
Get your grill ready for the spring. Now that it is clean and ready to go, you can enjoy making new memories with your friends and family. Grill time!