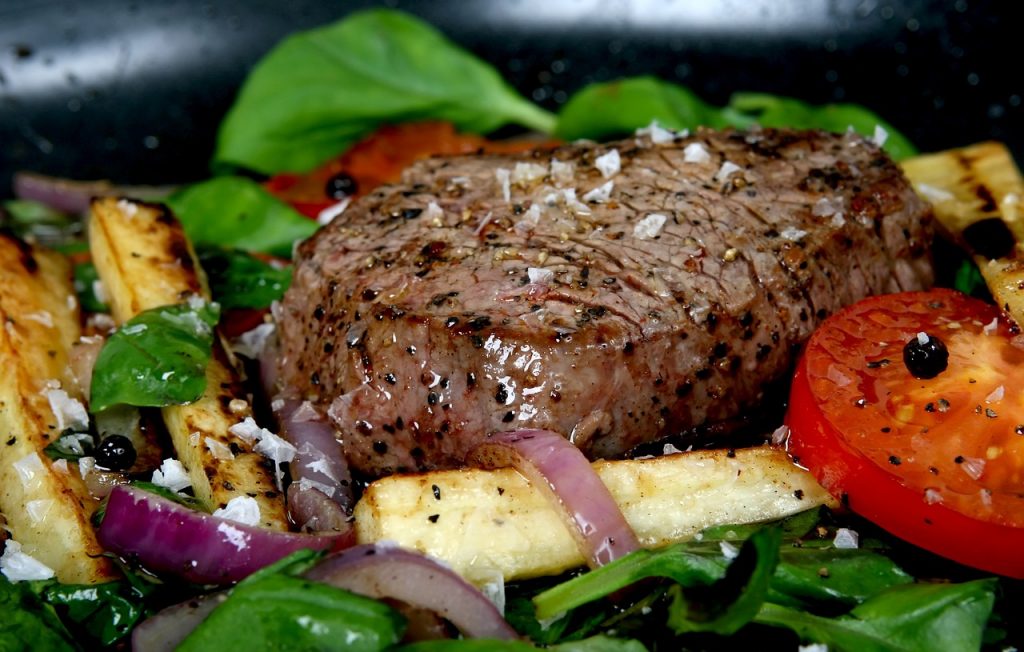 If you are like me, you probably have a good appreciation for some superb steak. However, cooking the steak can be tricky, so you want to be sure that you handle this. If you are a beginner, you are most likely looking for some tips.
So, how do you cook steak on a gas grill?
Your first step is to determine the amount of time it needs to cook based on thickness. Gas grills typically operate best at 450 degrees. For medium-well steaks, expect to cook it about three minutes per ½" of steak.
The time and temperature of how you cook steaks is a great start, but it doesn't tell you everything you need to know when making something tasty. Below, we will detail how to turn well-cooked steaks into tasty ones.
Step One: Prep Your Steaks
If you are buying fresh steak from your local butcher, kudos to you; you are likely about to have some excellent steak. If you have frozen steak, you can place them inside cool water for about one to two hours.
If your steak is in the fridge, you can remove it and set it on your prep table.
Step Two: Prep Your Grill
The first step of any pure grilling experience is to set up the prep. Part of this prep is cleaning, so make sure you remove all of the old gunk from the grill. If you need help cleaning, contact us to help you out.
Once the grill is clean, preheat it to 450 degrees to be ready for the steaks.
Step Three: Season Your Steak
How you season your steak will dictate the boldness of your chosen flavor. If you are looking for that good classic steak taste, you can stick with sea salt and pepper.
If you want to get something more complicated, you can purchase a steak rub from your local supermarket. Browse the aisles to see what flavor profiles appeal to you. Follow the instructions closely if regarding these steak rubs, especially if you are a beginner.
Step Four: Cook Your Steak
While you might want to eat raw steak at this point, most doctors would advise against that. Instead, determine how done you like your steak. There are four potential categories:
Rare (a lot of pink) – 50 C
Medium rare ( a bit of pink) – 56 C
Medium (no pink) – 61 C
Well Done (a bit more charred) – 71 C
The thicker your steak, the more you will need to cook it before it meets these levels. It would be best if you considered investing in a meat thermometer to determine an acceptable temperature.
You can also use your eyes, but beginners should cook their steak to a rare level for safe consumption.
Final Thoughts
Steak is one of the most delicious food items you could ever eat. Most of the job of cooking it by yourself is knowing about internal temperatures. It's also essential to ensure that you pick the right seasonings.
Nobody is going to want to eat any steak from your grill if it is nasty. So be sure to use Ashton BBQ and Grill Pros for all your servicing needs.