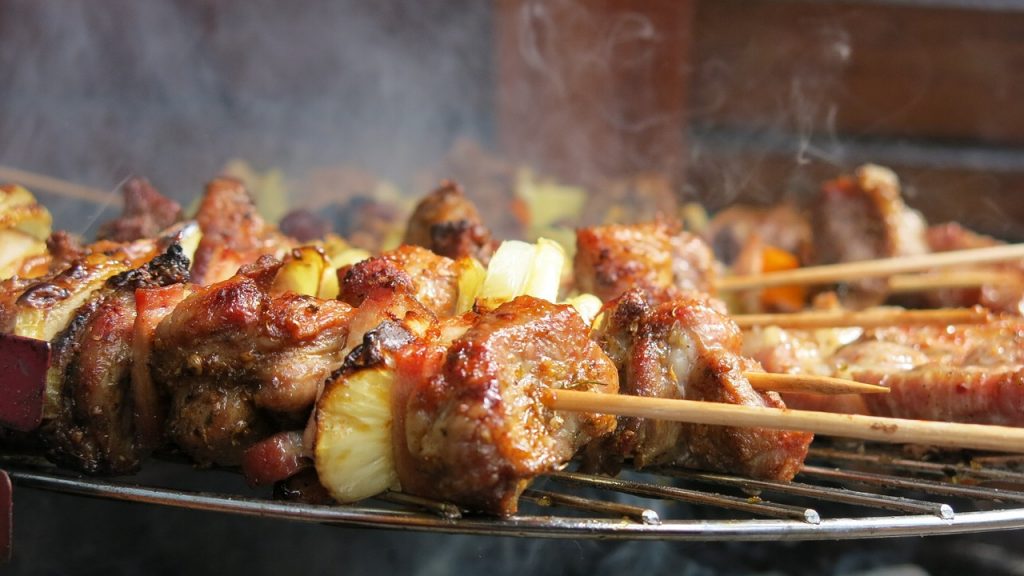 Barbecues have classically been associated with the summer months. But as you reach the cold seasons, one has to wonder about breaking the tradition of cooking the ham. So, is Christmas barbecue a thing?
Yes, electric smokers and grills exist to bring the barbecue indoors. For those particularly ambitious, you can schedule cookouts around more temperate days.
Below, we will go through some fabulous meats worth grilling and smoking around the holidays. To get your grilled food inspiration during the less common months, keep reading.
Smoked Ham for Christmas
One of the most popular holiday dishes you can make is honey-glazed ham. Classically, this dish is baked over low and slow temperatures, leading to delicious aftermath.
However, if we know about one suitable device at the low and slow treatment, we learn about smokers. Whether you have indoor electric smokers or classic outdoor smokers, either will do.
The idea is to use potent spices like cayenne and paprika in a meat rub. The meat rub goes well with the pre-existing honey, making it a sweet and spicy combination.
Smoked Turkey for the Holidays
Despite us being a bit beyond Turkey Day, smoked turkey isn't beyond the realm of possibility. Another way to deviate from tradition is to switch out the meat you use: trading a ham for a turkey.
It will still feel like an excellent holiday meal when using applewood chips and an apple cider mixture. Applewood is a great flavor that easily reminds you of the holidays.
If your grill has indirect heat settings, you can also slow cook your turkey through these means. Low and slow will let the meat you use fall right off the bone.
Beer Can Chicken
Beer can chicken is more of a summer meal but is still suitable for relaxing during the holidays. You don't automatically have to use beer, as you can use any juice or water that comes to mind.
Brown sugar and garlic are great for creating a delicious outside. All you need to do to make this type of chicken is to insert the liquid inside its body cavity.
Beer can chicken typically is done through baking, but you can also grill it using more direct heat. Expect this meal to get done than most smoked or baked meals.
Smoked Sausage
Smoked sausage is an excellent part of any meal regardless of holiday involvement. Given that not every food item on this list will be covered in tinsel and wrapped means grilled Christmas is just a unique take.
Cheddar and Jalapeno sausage is a personal favorite among grilled wieners, but you can pick anything you want. Given that you are dealing with large crowds that will likely include kids try and ask around.
Wrap Up
Regardless of what you choose, you must keep your grill maintained. If you need to dust off the grill after a long period of hibernation, contact our team of professionals today. We will ensure that if you need your grill ready for the holidays, you can get that done.