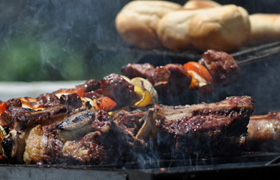 If you're looking for bbq parts, Toronto has a number of places that can help you out. Finding replacement bbq parts is often quite different from finding parts for other appliances, in that many models are not branded, making it very difficult to find the exact same parts. For those that are, older models may have seen their production phased out. In these cases, you're going to have to do a bit of searching to find the parts you need.
Top Tips When Looking for Replacement BBQ Parts in Toronto
With an economic recession and the subsequent tough times many families have experienced across the country, repairing rather than replacing has become a popular option with many household appliances. And that certainly goes for the BBQ. However, good quality replacement parts are not always easy to find. Many find themselves mixing and matching when it comes to finding replacement bbq parts in Toronto. So how do you know if parts are any good? Here are some of the things you'll need to look out for:
Grill Safety Comes First – If you're looking for replacement external parts, you need to consider their weight, material and shape. Very heavy parts could destabilize the balance of the grill. Obviously metals are great conductors, but that's not always a good thing, especially if you're replacing the handles. Many grills come with rounded exteriors in order to reduce the impact of catching yourself on a sharp edge. Replacement parts might not have this design, and therefore pose more of a hazard to people around the grill.
Get the Right Burner – The burner is the most commonly replaced part of a grill. You don't want to buy a replacement burner, only to have it die on you shortly after. Basic steel burners are the most likely to do this. If you can get a burner with a 10-year warranty, it's probably going to be a better bet.
Don't Sacrifice Quality for Gimmicks – You can see souped-up replacement parts with things like LED lighting or fancy designs. That's all well and good, but it is not an indication of quality. Real quality parts have features such as high grade stainless steel and seamless construction.
Get the Right Doors – Cheap offset smokers and gas smokers can leak badly around the doors and you should try to get a well-sealed door to prevent this. If that's just not possible, you can always try to get a high quality gasket or sealant to fix the problem.
Few things are more enraging than firing up the grill, only to find out that some part has gone kaput and you and your guests are going to go hungry tonight. That's why, when you buy replacement bbq parts in Toronto, you need to be sure that, this time, they are going to stand the tests of time and wear. Don't just order parts blindly – you wouldn't order a grill that way, and a grill is only the sum of its parts, so you shouldn't order parts that way, either.