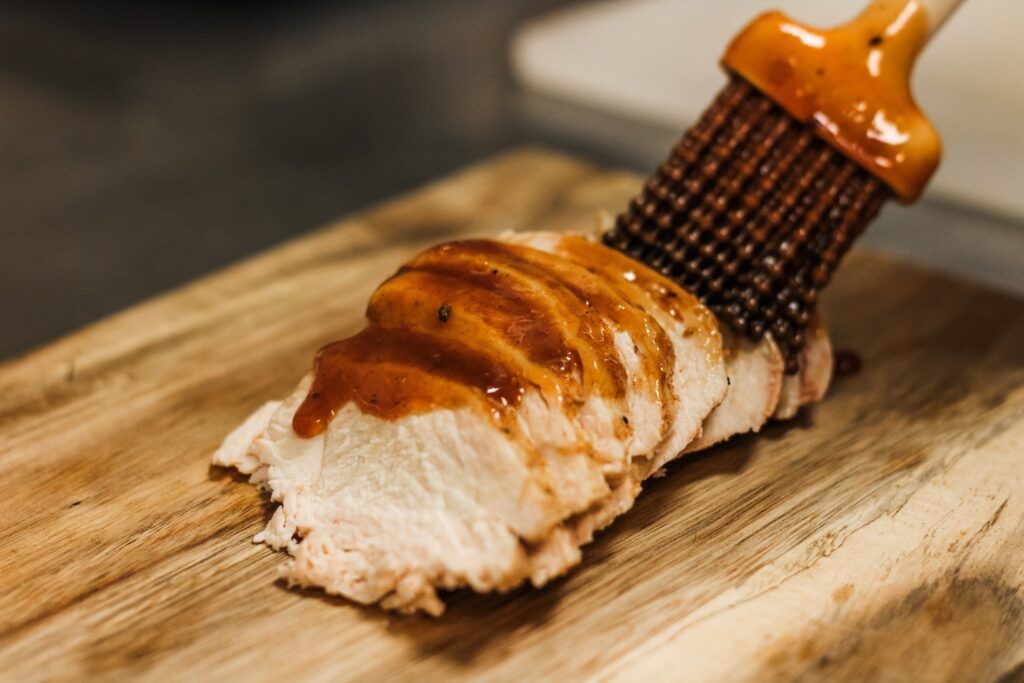 Grilling is a great way to bring the family together or get your friends to come over. Not to mention, the results are always so tasty! However, if you're looking for something a little different, maybe it's time to try experimenting with different sauces. Layering on some store-bought barbecue sauce may be a good plan for beginners but, if you want to get really invested, there's more to be done. With that said, here is a fantastic, spicy sauce to liven up some grilled chicken.
Winging It
The most important thing about crafting homemade sauces is that we're really just winging it. And so should you! Enjoying cooking often means just letting your heart make the decisions for you. With the ingredients listed, we can give a rough estimate of how much you need. But, if you want a bit more or less, that's on you to decide. Do what delivers you the most desirable consistency and flavor. Don't be afraid to taste-test while you mix up your sauce. Just don't start your experiments while the meat is already on the grill – you can't rush perfection!
Spicy Lemon Garlic Sauce
If you love the tang of lemon and the bold flavor of garlic, but enjoy things a bit spicier, you'll love this spicy lemon garlic sauce.
This sauce, like many others, works best if you have some chicken pan drippings leftover from a previous cook. Cooking this down leaves you with a mixture of fats and oils that help thicken and flavor the sauce.
Next up, you'll need to finely chop some green onion. Really get it nice and minced. About a quarter cup should do it. If you enjoy a bit of cilantro, you could mince that up to the same quantity. If you aren't so fond of cilantro, but your sauce needs a bit more bulk to it, add more green onion.
For the amount of sauce we're making, a couple tablespoons, or about three cloves, of minced garlic is perfect.
Next, juice a fresh lemon. If you prefer easier methods, a few tablespoons of lemon juice should do it. But, with fresh lemon, you also have the option to get some fine zest added to the mix. This enhances the lemon flavor and bulks up the sauce.
Finally, to add that kick, you need some chilis. If you want your sauce really hot, leave the seeds in. Those are the hottest part of the chili. After removing the stem, grind up your chili in a food processor. If you don't have one, you could achieve a similar result by chopping it up and then grinding it with a mortar and pestle. Just don't blame us if it makes your eyes water!
Combining Ingredients
Mixing everything together can be overwhelming. If the consistency isn't right, is can cause insecurity in even the most experienced chef. Simply mix together your ingredients and then adjust if the end product isn't right. Adding some olive oil is a good way to blend things together. If you want more flavors, simply add things you think would go well. Some blended or finely minced bell peppers might do well in this and add a more mild pepper profile. Need more garlic? Go for it!
And, once your new recipe has been perfected to your individual tastes, you'll know you have the power to do it again with different ingredients. We hope you have a fantastic grill out with your new spicy lemon garlic sauce!
Using the Sauce
Just slather some of that sauce on the top of your chicken, like you would barbecue sauce, and slap that chicken on the grill. The sauce will caramelize a bit and the flavor will cook into the chicken.
If you find your sauce is a bit too runny to apply like barbecue, you can try altering the recipe with more thickening ingredients. Or, you can use it as a marinade. Just pour it and your chicken thighs into a gallon Ziploc, mix it all up, and put it in a bowl in the fridge overnight.