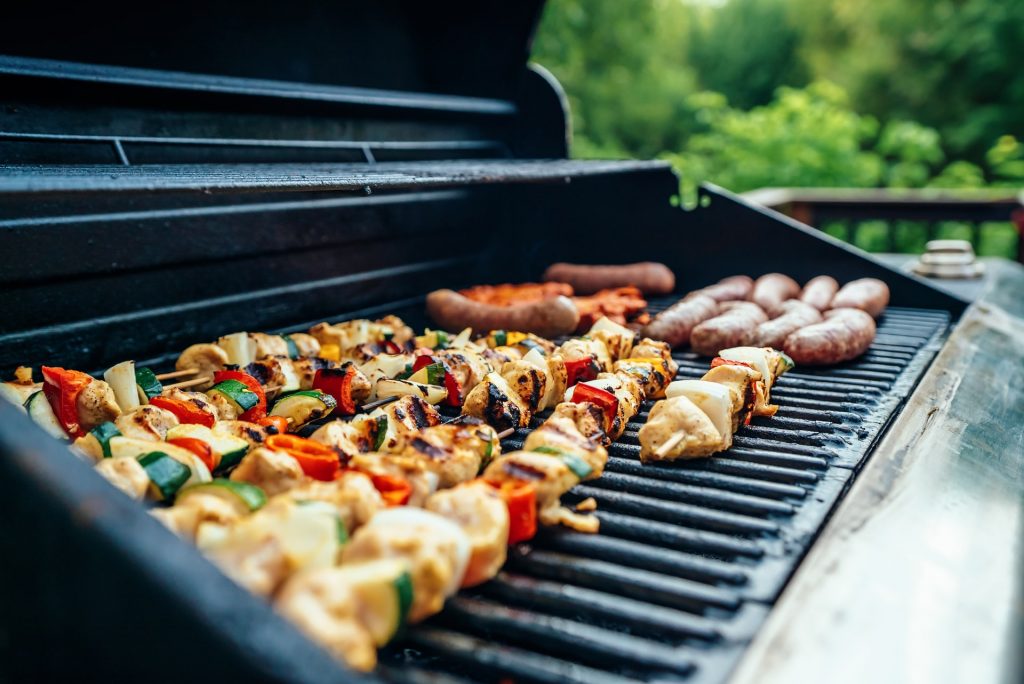 Planning a barbecue for this summer? While most barbecues focus on meat as the centerpiece, we can't forget the importance of side dishes. With the right choice of side dish, your barbecue party won't just showcase your burger grilling skills. Instead, it will show off an exquisite knowledge of the relationship between main course and side. There's more to it than just grabbing some potato salad from your local grocery store! Therefore, clean off your grill and check out these fantastic side dishes for your summer barbecue.
Citrus Skewers
The most important thing for a side dish isn't for it to be dense and filling; that's the job of the entree. Instead, a side dish is meant to compliment the entree and bring out its flavors.
If you're planning to grill burgers for your party attendees, consider a side dish of citrus skewers. Citrus goes incredibly with burgers. The acid brings out the seasonings in the beef and helps us break down and digest fatty foods.
On your skewer, layer cherry tomatoes, chunks of pineapple, and even slices of orange. Set these skewers over a medium flame on the grill and let them get nice and tender.
If you want to add an alternative meat to the mix, you can also make some that include chunks of chicken. Chicken and citrus are iconic together. Just be sure to let the skewers cook long enough that the chicken is all the way done in the middle. Cooking the pieces of chicken halfway before skewering them can help with this and prevent the citrus from getting burned.
Grilled Shrimp
Shrimp are an all-time party favorite. However, grilling them on the barbecue is a whole different experience. The majority of people have only experienced shrimp as a convenience food. Show everyone attending your party that shrimp is more than that. With the smoky flavor of the grill cooked into it, shrimp is not just a favorite, it's life-changing.
Making a homemade cocktail sauce to go with your shrimp is going the extra mile. Try squeezing some fresh orange and lemon juice into the sauce to add an extra fresh and citrusy kick.
Homemade Guacamole
It's no secret that the world has gone crazy for guacamole in the past 20 years. However, that guacamole you can get from Chipotle or from the fridge in the grocery store is nothing on homemade guac. Break out the seasonings and the fresh avocados and get experimenting with homemade guacamole. Nothing will wow your guests like eating this fresh dip and experiencing guacamole like they've never tasted it before.
Strawberry Vinaigrette Salad
Most people don't associate strawberries with salad. However, don't knock it til you try it. If you can appreciate a nice vinaigrette, slice some fresh strawberries over your salad and douse it in dressing. The sweet tang of the strawberries mixed with the sour kick of the vinegar create a flavor profile like never before.
Plus, you know how we love oranges; peel some up and cut the slices into bites, adding another layer of fruity excitement to your leafy greens.