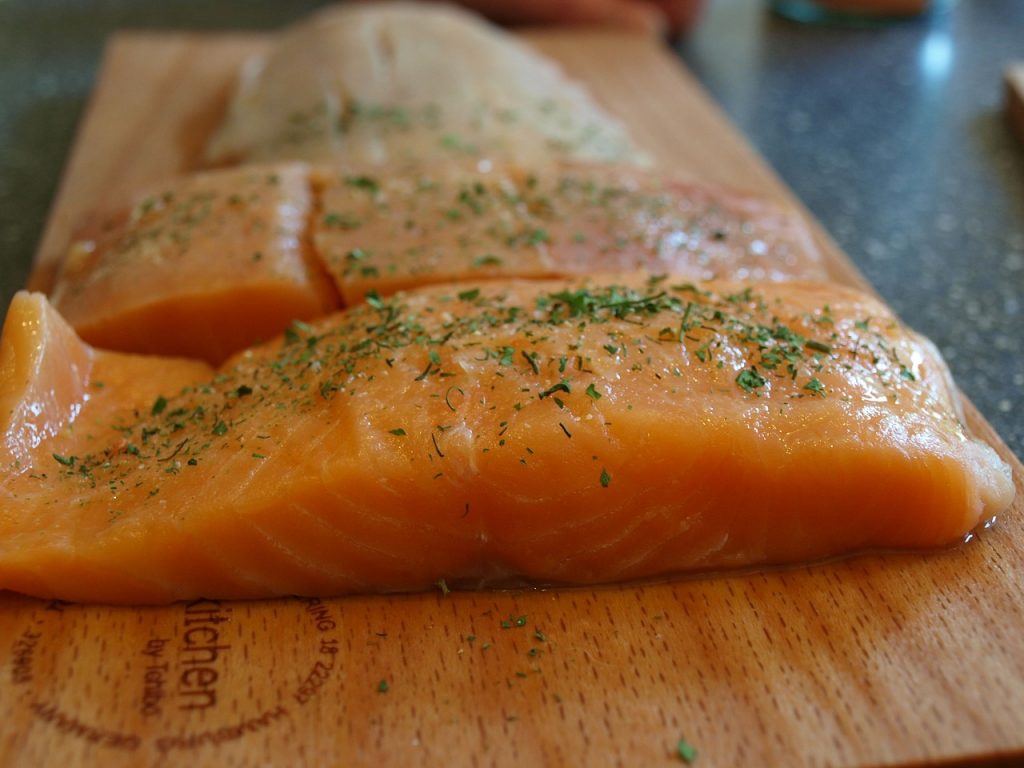 When you think of BBQ, fish usually isn't the first thing that comes to mind. Why have a fish on a grill when you could have a good brisket? While that sentiment comes from many, fish lovers can find new and unique BBQ and fish flavors. There's also a lot of fish, making selection difficult. We answer: what is the best kind of fish for BBQ?
Our suggestions for barbequed fish include the following:
Salmon
Snapper
Swordfish
Bass
Tuna
Below, we will explain why we selected these fish as the best.
#1: Salmon
If you know anything about salmon, they are a bundle of firm muscles. You would need to be when you swim upstream as often as they do. With firmness comes lean meat, which can withstand grill heat.
For additional flavor, you can grill salmon on planks of cedar. Salmon absorbs the wood's taste, which is better than you might think!
#2: Snapper
Red snapper is one of the few fish that can be on the grill as a whole. The thick skin of the snapper provides for a natural heat-resistant coat. As a result, it isn't easy to burn this fish. If you don't like the idea of putting a whole fish in the grill, you can still cut it into fillets.
#3: Swordfish
As a rare sea treat, you don't get too many opportunities to grill swordfish. Much like salmon, the firmness of the meat makes it a great candidate for the grill. Swordfish is also one of the few fish types that you can grill in a steak due to its size.
The cost of swordfish is typically much higher than other kinds of fish. If you aren't entirely sure of how to cook it, consult a professional.
#4: Bass
Sea bass, black bass, and largemouth bass are all excellent fish to have while cooking. Grilling is a perfect way to bring out the natural flavors of these fish. Meatier types of fish are always better for use on the grill.
You can grill any size of fish on the grill and receive similar effects to baking. But large cuts of meat at "low and slow" temperatures that absorb wood chunks' flavor result in a fantastic taste experience.
#5: Tuna
Tuna is typically associated with small cans. Those are to be mixed with mayonnaise and kept to sandwiches, don't even think about putting canned tuna in a grill. However, a full tuna fish is a large and versatile fish in various forms.
Tuna is a thick fish that you can easily cut into steak form. Much like other steaks, you can season it as you wish and put it on the grill.
Final Thoughts
While the grill may seem more suitable for brisket, ribs, and pork shoulder, fish is often underserved in this area. For those who love fish, choosing to grill over bake might be one way you can change up your dinners. Fish are excellent for your BBQ with the right seasoning. Just make sure you keep your grill clean to avoid cross-contamination.