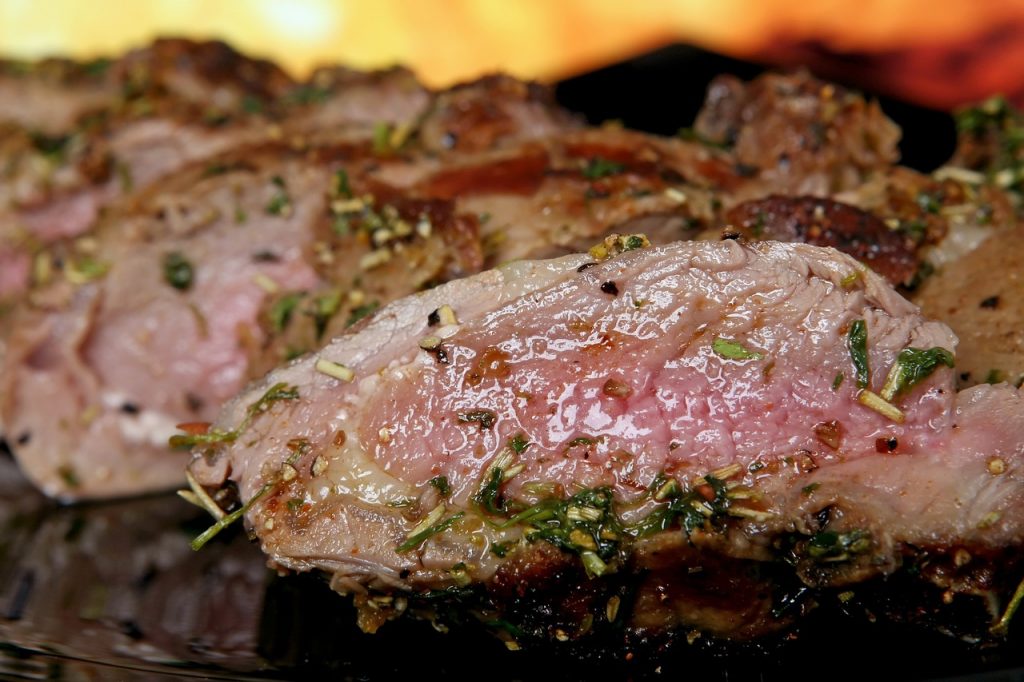 BBQ sauce is an old staple of ribs for some people. Who could blame them? The fantastic smoky flavor that comes from BBQ sauce is difficult to pass up. But with this in mind, can you find a good rib recipe without relying on BBQ sauce?
The short answer is yes, so let's explore a recipe below.
Option One – Dry Rubs – The Key To Making Tasty Ribs Without BBQ Sauce
When looking at most other foods, we use a combination of seasonings and spices to get the flavor we want. That same logic applies to ribs, as utilizing a dry rub of spices and herbs are keys to making some of the most amazing ribs.
How Do You Make A Dry Rub?
First, you need to define the overall flavor profile that you want. If you want something spicy, look for spices in this variety:
Cayenne pepper
Paprika
Chilli powder
Cumin
People also often mix the following combinations above with gobs of brown sugar. However, you can also use onion powder and garlic powder as a base depending on your family's flavor preferences. Given that my family loves garlic a bit too much, we use up to two tablespoons.
A Recipe For Dry Rub That You Can Use
Before you start this recipe, be sure you have a smaller mason jar. You can store dry rubs for up to six months. All you need to do is make sure that the jar is air-tight. Combine the following spices:
Two cups of brown sugar
A half a cup of cayenne pepper
A half a cup of paprika
Half a cup of garlic powder
Two tablespoons of cumin
One tablespoon of black pepper
Two teaspoons of salt
This recipe will assume that you have a smaller rack of ribs. If you have something larger, go ahead and double the amounts listed above. The good thing about this is that spice mixes can last you for quite a while, so you can always use it again.
You will also want to be sure of three extra things:
Remove the Membrane
If you just purchased the ribs, you likely see a silvery chunk of skin on the surface. It is the membrane, and you will need to remove it with a knife so your ribs will fall apart at the seams. If you don't remove the membrane, your ribs will have a chewy, unpleasant texture
Coat Every Inch Of The Ribs With Dry Rub
When making ribs, you want to be sure that the entire surface has your spices. Missing a spot will cause the flavor to be mediocre in specific areas.
Smoke Your Ribs and Cover Them in Tin Foil
Smoked ribs are a fantastic way to keep them tender and juicy. The key to cooking many portions of meat in this category is "low and slow." This cooking style is where smoker works. So keep it at 225 degrees Fahrenheit (about 108 degrees Celsius) for around six hours.
Also, be sure that about half of this time is inside of tin foil. Tinfoil will retain the juiciness of the rib, allowing you to rest your meat for 20 minutes after you cook it. Do so until the internal temperature is 170 degrees Fahrenheit (77 degrees Celsius).
Conclusion
Honestly, the best way to cook your ribs is using a dry rub and smoking meat at low and slow temperatures. You could say we have a bit of a reliance on BBQ, but you can finish that dry rub off above if you can't help but add BBQ sauce. Whatever you choose, there are always ways to step outside of your comfort zone when it comes to good ribs.