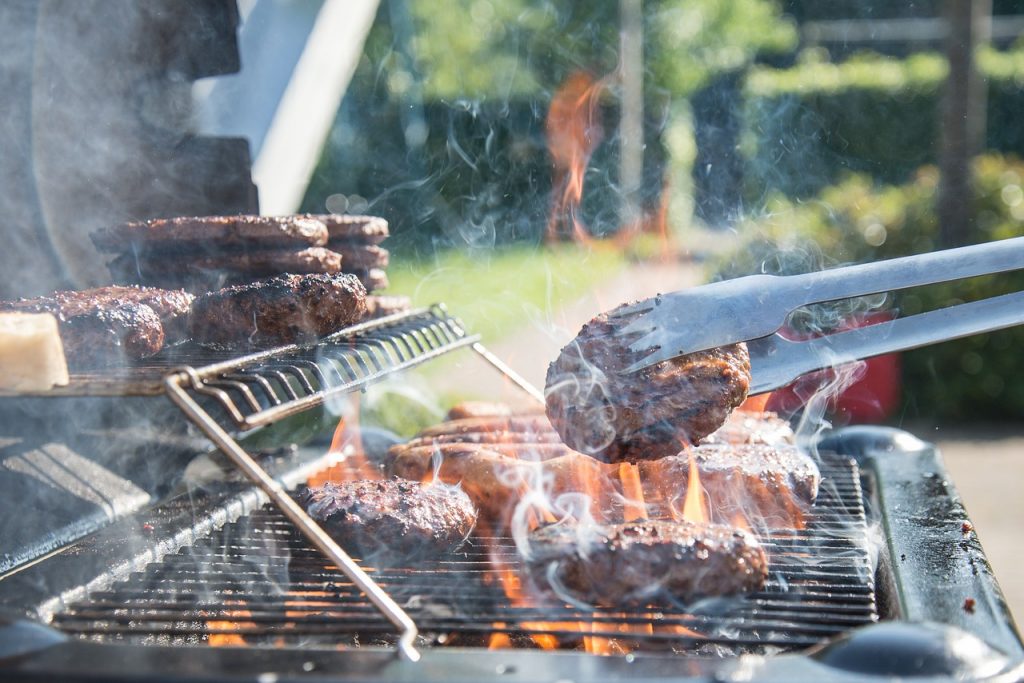 When it comes to picking the right kind of grill, there are many features to consider. Do you want a gas, charcoal, or wood pellet grill? How big do you need it to be, and do you need any extra features? All of these questions are important to ask, and we plan on reviewing them in this article.
What is the Best Fuel Type for a Grill?
Typically, your grill will have three different fuel types:
Charcoal
Gas
Wood (Pellet grills)
Here's what makes each of them awesome:
Why Choose Charcoal Grills?
When tasting grilled food, the flavor with smokiness you expect typically comes from charcoal. The fuel type is a combination of charcoal briquettes with a dash of lighter fluid. By the time the heat gets to where you want it to be, the liquid has burnt out.
Charcoal is a bit more difficult to control given that it relies on ventilation to retain or release heat. However, these are the most inexpensive grills with that classic appearance.
Why Choose Gas Grills?
Gas grills have an attachable propane tank that heats your food with a continuous flame. The liquid propane tanks have a finite source of heat that lasts for several hours.
As a result, it's an extra layer of management that will require refills between use. However, as a clean-burning fuel source, you typically spend less time cleaning it. That means fewer calls out to Aston BQ and Grill Pros.
Why Choose Wood Burning Grills?
Wood burning grills function similarly to charcoal grills. Otherwise known as pellet grills, you have a separate loader which you can use to fill the container with pellets. The indirect heat allows you to add unique flavors to meat from wood.
These come in a variety of styles and often have smoking capabilities. The result is a more expensive grill with advanced features.
Other Features You Might Want in Your Grill
The three primary forms involve burning some form of fuel source. For other features to be aware of, that depends on preference, Here are some areas of concern:
Size
Grills vary from sizes ranging from 200 square feet to 1200. Your choice will depend on how you use it. For most families, sticking around 350 to 500 sq ft will do well. More extensive square footage is excellent if you have cookouts.
Side Burners
Side burners are great for cooking sides (vegetables) or heating sauces. This option is great if you like to have actual BBQ sauce with your ribs or other forms of warm sauce.
Smart Systems
Grills with built-in smart systems typically come with heat thermometers. Those systems can track timing and internal temperature, allowing you to focus elsewhere. You would be surprised how helpful WiFi can be when grilling.
Final Thoughts
The right grill for you depends on your priorities. For convenience, you might want a gas-burning grill with WiFi. For that classic feeling, you can stick with charcoal grills with simple systems. You can also get those pellet grills if you are willing to pay the extra cost.
Regardless of what you get, we have assembly services that can help you build your grill. Thanks for reading!