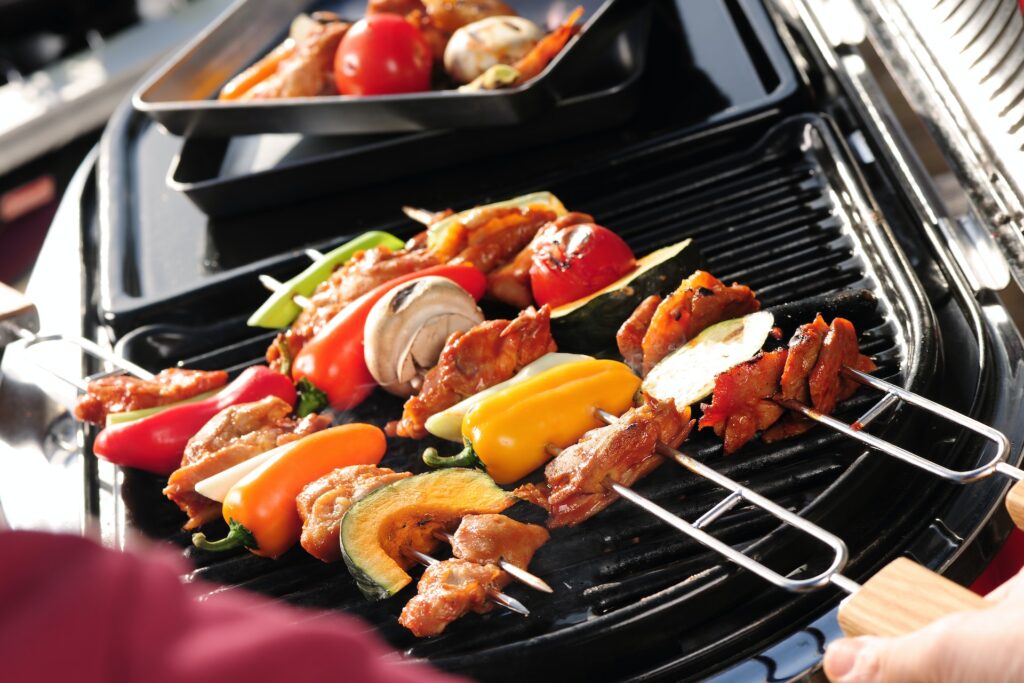 Getting a new grill is an exciting time. It comes with the promise of many delicious dinners, cookouts with friends, and fun summer nights. However, as soon as you get home, you'll notice that some barbecue grill assembly may be required. If you're happier assembling dinner than assembling appliances, Ashton BBQ Pros is here to help.
Charcoal Grill Assembly
Charcoal grills come in many shapes and forms. There's the classic bowl-shaped charcoal grill with its round base and lid as well as more modern, box-shaped charcoal grills. The latter is modeled after more contemporary, gas and electric grills, but maintains that more smoky manner of cooking.
While an older, bowl-shaped charcoal grill may look simple, the assembly of this barbecue grill can still be a hassle. What may seem simple to some folks can be a nightmare to others. We don't judge! Whether you manage to mess up every assembly you attempt or you're an assembly master who simply doesn't have time to bother, we're here to help. 
Gas Grill Assembly
Gas grills are almost always of a more boxy shape. These grills require much more assembly than the simple bowl-shaped charcoal ones. Even without the complexities of electricity, they come with hinges, tool hooks, side trays, drip pans, and so much more. Then comes the gas connection, which could be very dangerous if done wrong. Our team is very familiar with hooking up gas grill lines and ensuring they're properly attached for your safety.
Electric Grill Assembly
After gas grills comes electric grills. These grills have many of the same bells and whistles as gas grills. However, they also have electrical work to put together during the barbecue grill assembly. Even once you've screwed the frame together, attached storage racks, assembled adjustable cooking racks, and put on wheels, you have to make sure everything will actually turn on so you can cook your food.
Barbecue Grill Assembly services in Toronto
Our team at Ashton BBQ Pros has a whole lot of experience putting together grills. We know how each model is put together, the parts most likely to be misassembled, how to reinforce likely breaking points, and so on. No matter what kind of grill you're buying – or have already bought – we can help you get it from the box to the patio. Schedule your cookout for the same day. We'll have your grill ready to go in no time.
Performance Testing
Once your grill has been assembled, the only thing left to do is to test its performance. Before we leave your home, we'll make sure your grill is working and ready to go. If anything is amiss, we'll catch it and fix it before heading out. You can rest assured that your grill will be in perfect working order when we're done assembling and testing it.