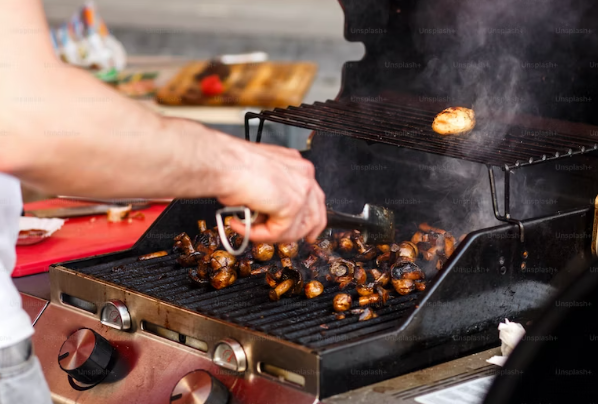 As the summer season comes to a close and the crisp air of fall approaches, it's the perfect time to start preparing for the change in weather and outdoor activities. If you're a grill enthusiast, ensuring your grill is in top condition before the fall season is essential. Hiring professionals at Toronto's best grill repair shop to inspect your grill can save you from potential safety hazards, extend the lifespan of your equipment, and ensure you're ready for cozy outdoor gatherings. Here's why you should consider having professionals examine your grill before this fall.
1. Safety First: Avoid Potential Hazards
Safety should be a top priority when it comes to grilling. Over time, grills can accumulate grease, debris, and wear and tear that might not be immediately visible. Professionals at your local grill repair shop have the expertise to identify hazards such as gas leaks, blocked burners, and faulty ignition systems. These issues can lead to accidents, fires, or even gas leaks, which pose serious risks to you, your family, and your property.
By having professionals inspect your grill, you can ensure it's in safe working condition and prevent any unwanted incidents during your fall grilling sessions.
2. Optimize Performance and Efficiency
A well-maintained grill ensures safety and contributes to better grilling performance and efficiency. Professionals can assess the condition of the burners, ventilation systems, and temperature controls.
They can clean out any blockages, calibrate burners for optimal heat distribution, and ensure that the grill reaches and maintains the desired temperature accurately. This results in even cooking, reduced fuel consumption, and improved flavor in your grilled dishes.
3. Prolong Lifespan and Prevent Costly Repairs
Regular maintenance and professional inspections can significantly extend the lifespan of your grill. Neglecting routine upkeep can lead to accelerated wear and tear, corrosion, and mechanical failures. These issues can result in the need for costly repairs or even a premature replacement of your grill.
Professionals can identify and address early signs of deterioration before they escalate into major problems. Investing in a professional inspection now can save you money in the long run by preventing the need for major repairs or replacements.
4. Be Ready for Fall Gatherings
Fall is an ideal time for outdoor gatherings, tailgate parties, and barbecues as the weather cools down. Ensuring your grill is ready means you will take advantage of these opportunities. By having professionals examine your grill before fall, you can be confident that your equipment is in top-notch condition for hosting memorable get-togethers.
Whether it's a weekend family barbecue or a game-day cookout with friends, a well-maintained grill will allow you to focus on creating delicious dishes and enjoying the company of your loved ones.
Call Us Today!
Before the fall season arrives, take the proactive step of having professionals inspect your grill. Prioritizing safety, optimizing performance, and preventing costly repairs are all compelling reasons to invest in this service. By ensuring your grill is in excellent condition, you'll be prepared to make the most of the beautiful autumn weather and create unforgettable outdoor experiences.
Don't wait until the last minute—schedule a professional grill inspection today to enjoy worry-free grilling and a fantastic fall season ahead. Contact us today!