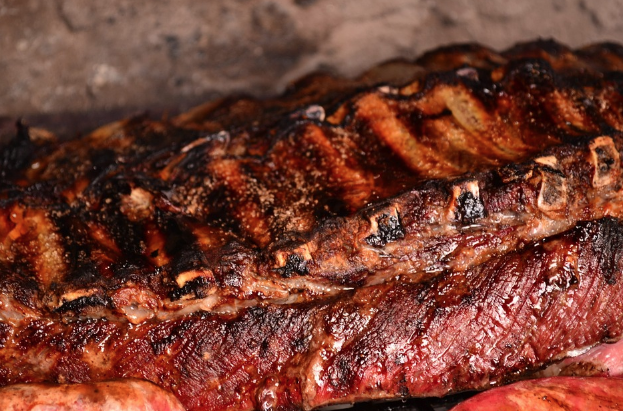 Summer is the best time to gather family and friends together and enjoy great food! Check out these best grilling recipes of all time! These grilling favorites are absolutely delicious.
Hot Korean Pork
Try this delicious international twist to a grilling favorite! Inspired by Asian cuisine this may very well be one of the best grilling recipes of all time.
What you will need:
Fresh Ginger (1 Piece)
Asian Chile Paste (120 ml)
Rice vinegar (60 ml)
Soy Sauce (60 ml)
Can of black beans
Garlic (One Head)
Sesame Oil (60 ml)
Sugar (175 ml)
Boneless pork should roast (1.5 kilograms)
Chop the beans
Food process garlic, ginger, black beans, chili paste, sugar, sesame oil, soy sauce, and rice vinegar
Pound the pork and cover with the marinade. Let it sit overnight.
Grill on moderate heat, turning every couple of minutes.
Whisky Ribs
Enjoy juicy savory ribs with this delicious recipe.
What you will need:
1 kilogram of baby back pork ribs
Black pepper (10 grams)
Red Chile pepper (15 ml)
Vegetable oil (40 ml)
Onion, chopped (114 grams)
Water (1/3 Liter)
Tomato Paste (118 ml)
White vinegar (118 ml)
Brown Sugar (114 grams)
Honey (120 ml)
Worcester Sauce (15 ml)
Salt (10 grams)
Liquid Smoke (10 ml)
Whiskey (10 ml)
Garlic Powder (10 grams)
Paprika (2 grams)
Red Chili Pepper (1 gram)
Onion Powder (1 gram)
Dark Molasses (120 ml)
Ground Chili pepper (5 grams)
Add salt, black pepper, and chile pepper on ribs.
Wrap ribs in aluminum.
Bake at 300 degrees for two and a half hours.
Mix all ingredients except ribs in a medium saucepan for the marinade. Simmer for 1 hour.
Remove ribs from foil and place on grill.
Grill ribs four minutes per side.
Add sauce while grilling after five minutes.
Serve with additional marinade brushed on.
Mexican Corn
Grilled corn is a great side to any delicious dinner. Try these scrumptious vegetables next time you entertain.
What You Will Need:
8 ears of Corn
Mayonnaise (188 ml)
5 grams Chile Pepper Ground
1 gram Paprika
1 lime
Butter (57 grams)
Grated Cotija Cheese (Parmesan will substitute) (120 grams)
Preheat the grill, lightly brushing with oil.
Mix lime juice, chili powder, paprika, mayonnaise until smooth and store in the fridge.
Boil corn in salt water for several minutes.
Drain.
Grill corn for a few minutes, turning until are brown with caramelization.
Brush with butter and mayonnaise mix.
Sprinkle cheese over grilled corn.
Enjoy these delicious recipes next time you cook out!