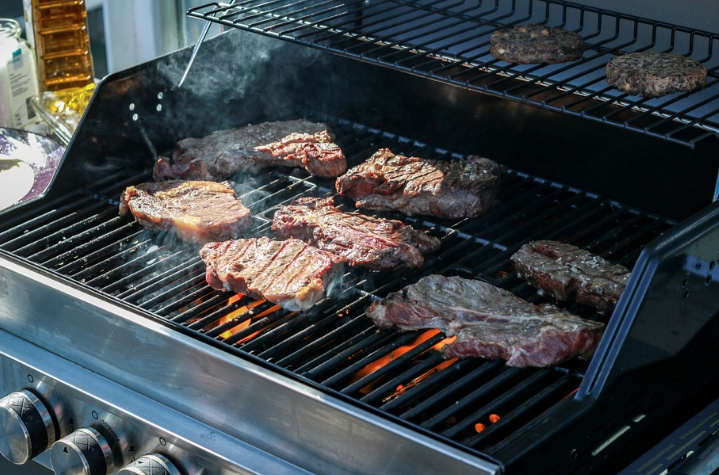 The summer might be winding down, but there are still plenty of opportunities to grill with friends and family. But is it time to retire your grill? Or can you refurbish and clean your grill, maybe install custom grill grates, or have it professionally repaired? Here's a quick grill guide to help you decide if it's time for a new grill.
Dirty and Grimy Grills
Maybe your grill has seen some better days. Regular maintenance will help your grill last longer. However, not everyone has the time to clean, refurbish, or repair a grill. While regular cleaning after every use, repairs like installing new custom grill grates, or having the grill services will help you enjoy your grill for years to come, how can you know if it's time to replace the grill?
If you are only dealing with standard grime and dirt, a professional cleaning will make your grill as good as new. Call our professionals today about how we can help you save money by repairing and refurbishing your grill. Our services include a thorough cleaning, checking for leaks, a complete inspection, and even disposal if it's time to get a new grill.
Signs You Need a New Grill
While most of the time a professional cleaning will take care of any issues, sometimes you do need a brand new grill. Here are a few signs that you need to dispose of your old grill:
Cracked Firebox
Cracked Grates
Cracked Hoses
Unreliable Ignitor
Uneven Flames
Safety Issues
Having a cracked firebox or leaking hoses can present a safety hazard to you and your family. We can check your grill for these safety issues. While some of these fixes can be done, often the cost of the parts can outweigh the value of the grill. For example, cracked grates can cost anywhere from $40 to over $250! Some areas are hard to repair safely, like the ignitor. You will need a professional to come in and repair this type of issue.
Contact us today. Find out how we can help you clean and refurbish your grill. Our experienced professionals are happy to help you.