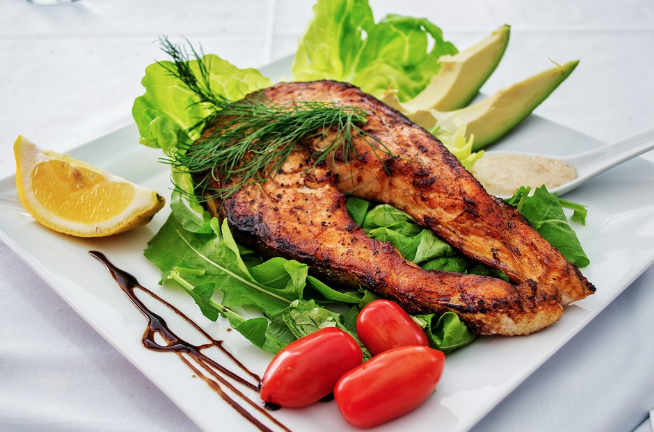 Sunshine is on its way, and with the sunshine comes grilling. Check out these top recipes perfect for gas grilling for beginners. From delicious kabobs to mesquite salmon, find the best grilling delicacy to wow your friends and family this summer.
Kabobs
No one can deny the deliciousness of juicy kabobs. One of the easiest recipes for gas grilling for beginners – kabobs – mixes together delicious meat morsels with smoky vegetables. Combine flavorful options like shrimp, mushrooms, and peppers, or ham with pineapple and onions. Have everyone assemble their own kabobs for an individualized tasty treat. Enjoy seafood kabobs or vegetarian kabobs. There is a kabob for every grill master.
Mesquite Salmon
We usually associate grilling with steaks and ribs, but fish has made a comeback in recent years as a top grilling delicacy. Coat fresh raw salmon filets in lemon juice, dill, salt, pepper, and thyme. Add mesquite chips to your grill according to the instructions on the package. Grill the salmon covered on medium high heat for several minutes. Turn the salmon and reapply lemon juice and seasonings. Grill a few more minutes. The salmon is done when it flakes with a fork.
Portobello Mushroom Sandwich
Nothing tastes as juicy as a grilled Portobello mushroom. Brush Italian dressing over mushrooms, bell peppers, and sliced onions. Grill veggies over medium hot coals for two minutes. Turn vegetables. Continue to brush with dressing. Remove onions and peppers. Flip the mushrooms again and apply provolone cheese. Remove when cheese is melted. Add mushroom and toppings to toasted buns.
The Perfect Ribs
Create a coating using paprika, onion powder, basil, garlic powder, black pepper, and red pepper. Rub on the ribs. Cut ribs into smaller rib pieces. Create aluminum foil packets. Each square has two pounds of ribs and three ice cubes. Place foil packets over medium coals for forty-five minutes or until meat is tender. Carefully open packets. Transfer ribs to grill and brush with your favorite barbecue sauce. Cook for ten minutes. Run and coat meat often.
Enjoy these delicious barbecue favorites with your family this summer!