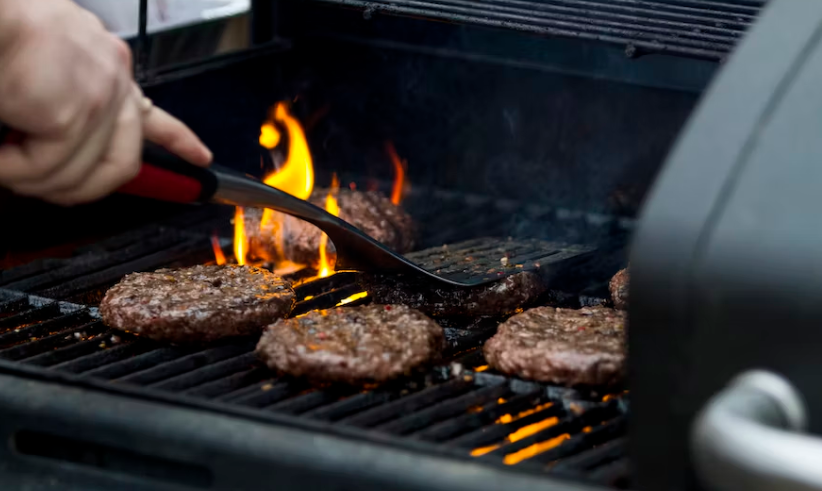 The crisp autumn air signals that it's time to fire up the grill and get cooking outside! As the weather cools down, fall is a perfect season to up your barbeque game with an outdoor kitchen setup. Whether you have a small patio or a sprawling backyard, creating an outdoor grilling oasis will make grill masters out of the whole family. With outdoor kitchen ideas, you can upgrade your BBQ skills and outdoor space just in time for fall.
Prep Your Grill
After a summer of use, your grill likely needs a deep clean. Give it some fall TLC by scrubbing the grates and interior, removing grease buildup. Inspect burners for blockages, clear out leftovers, and replace tank propane if needed. Take it to a professional to update it and make it like new this autumn. Check out these outdoor kitchen ideas.
Test all controls and heat levels so everything works properly. Once squeaky clean, rub the grates down with oil to condition them for juicy fall grilling ahead. A clean grill prevents flareups and infuses food with purer smoke flavor.
Outfit Your Outdoor Kitchen
The possibilities are endless when designing your ideal outdoor grilling space. Invest in sturdy surfaces like granite countertops and stainless steel cabinets to house equipment and ingredients within reach. Add a sink and mini-fridge for an outdoor kitchen that rivals an indoor cookspace.
Mount accessories like utensil hooks, cutting boards, thermometers and timers on the wall for grab-and-go convenience. Shelving, drawers and cabinets provide organized storage for spices, sauces, platters, and grilling tools so everything you need is at your fingertips.
Try New Recipes and Flavors
Fall's bounty of fresh produce and rich flavors inspire delicious new grilling ideas. Rally the family to brainstorm meal themes like Italian night, Tex-Mex fiesta, or Korean BBQ party. Challenge yourself with inventive recipes like grilled pizza, peach cobbler, or BBQ oysters. Marinate meats and vegetables in rubs and sauces exploding with robust fall flavors like maple, cloves, chili powder, or warm spices.
Take advantage of autumn harvests by grilling hearty vegetables like squash, sweet potatoes, Brussels sprouts, and apples. Infuse smoky essence into cocktails and desserts from the grill's heat. Fire it up and experiment with recipes outside your comfort zone!
Embrace the Chill
Crisp fall air calls for embracing the coziness of gathering around the warm grill. Stock up on wood for a crackling fire pit to elevate the outdoor dining experience. Bring out comfy chairs and blankets so guests can lounge in full view of the chef in action. Sip on hot spiced cider or mulled wine to take the edge off of autumn's nip.
Play ambient music and string up lights to set the mood. Lean into the chill by preparing hardy, heat-packed comfort foods like chili, stews, roasted meats, and grilled veggies. Let the smoky smells and grill's glow entice everyone outside.
Call Ashton BBQ Today
This fall, make the backyard your new favorite cooking space by outfitting it with an amazing outdoor kitchen. You can grill like a pro all season long with a few upgrades. Infuse autumn flavor into smoky recipes as you gather cozy and close around the warmth of an open flame. Give your grilling skills a boost while creating lasting memories outdoors. Follow these tips and prepare to make fall your new favorite BBQ season!