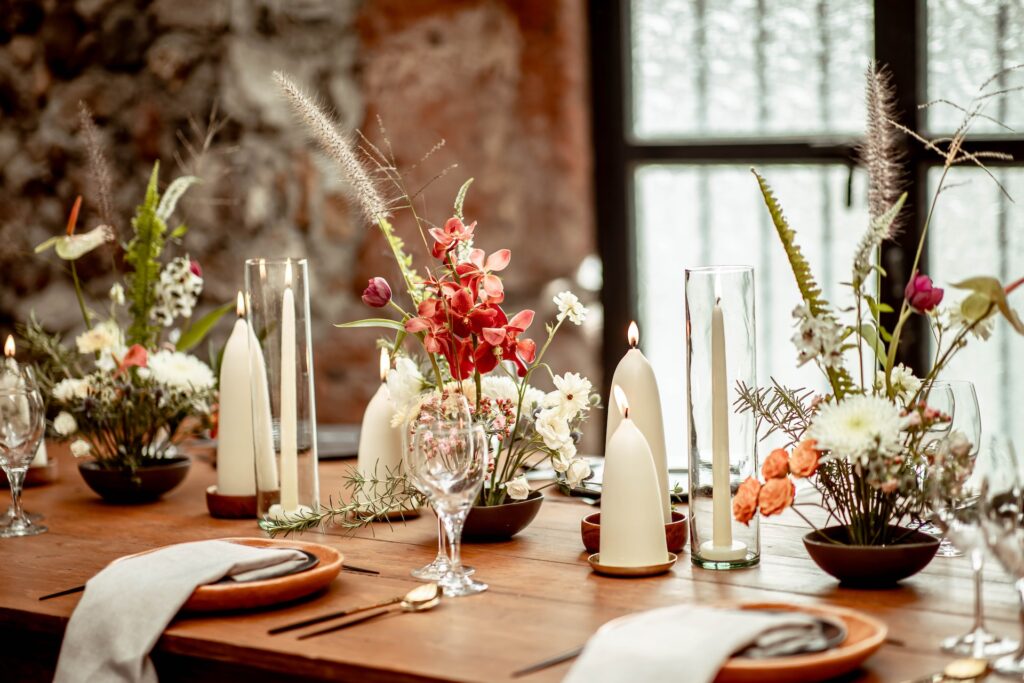 If you're looking to celebrate your Valentine's Day in a way that's intimate and personal, skip the date night out and stay in. Many people believe they need to go out to a fancy restaurant for Valentine's Day. Others think they need to spend hundreds on a fancy hotel room. However, nothing beats putting in the effort to make home a special venue. Cleaning up around the house, decorating appropriately, and cooking something homemade really can't be beat. In fact, grilling can even be romantic. Want to know how to make grilling a romantic Valentine's Day experience? BBQ Pros have you covered.
Cook Something Light
One of the reasons barbecuing doesn't sound very romantic is that most barbecued foods are pretty heavy. They're messy, greasy, and don't exactly make us feel our best. However, cooking on a grill and even using barbecue sauce aren't inherently at fault here.
If you want to make grilling romantic for Valentine's Day, you can absolutely do so without ruining the mood. Simply cook something light and easy to eat. White meat chicken is a great way to keep the meal easier on the stomach. Therefore, it's less likely to create any unsavory interruptions during any… later activities.
Avoid Messy Foods
If getting your hands sticky and covered in barbecue sauce isn't your idea of romance, avoid messy foods. Ensure whatever you cook can be eaten with utensils. A good ol' steak is one way to go. Or, if you want to do something a bit more original, try grilling some chicken and veggie skewers. Then, when they're cooked, remove everything from the skewer and put it neatly onto a plate. From there, it can be eaten with a fork and you can avoid a messy face.
If you're looking for some great sides to go with something grilled, a steak is paired nicely will grilled corn, which can also be sliced off the cob and eaten with a spoon. If you've already got veggies covered via skewers or something similar, making a pot of rice is an easy addition. Make a bed of rice on each plate to pile the grilled goods onto.
Don't Break a Sweat (Unless You're into That)
If you and your partner find romance in cleaning up and looking your best, avoid overworking while grilling. Getting sweaty over a dirty grill isn't a black-tie move. There are two ways to avoid dirtying up while cooking:
Ensure everything is pre-prepped. Trim and dice chicken ahead of time. Cut veggies ahead of time. Even put them all on the skewers ahead of time. In the time after you've showered and dressed for your night in, all you should have left is pulling something out of the fridge, putting it on the grill, and sitting down to wait for it.
Alternatively, cook everything ahead of time and put it somewhere to keep it warm while you clean up for dinner. This works well for many dishes, just make sure not to plate it all and set it out to get cold. Keep the plates in a warm oven, cover them with plate covers, or refrain from plating until you're ready to eat. Just don't leave meat on a hot grill or it will dry out and overcook, even if you've turned it off. That extra cool down time is enough to overcook everything.
Don't Forget Dessert
Lastly, don't forget a romantic dessert for your Valentine's date. Even if you aren't a dessert chef, you can still buy something quality to surprise your partner with. Some of the best romantic desserts we can recommend:
Chocolate mousse
A warm, chocolate brownie with a scoop of vanilla ice cream
Apple pie or crumble with vanilla ice cream
Chocolate fondue or dipped strawberries (or other kinds of fruit)
Homemade chocolate chip cookies, still warm from the oven