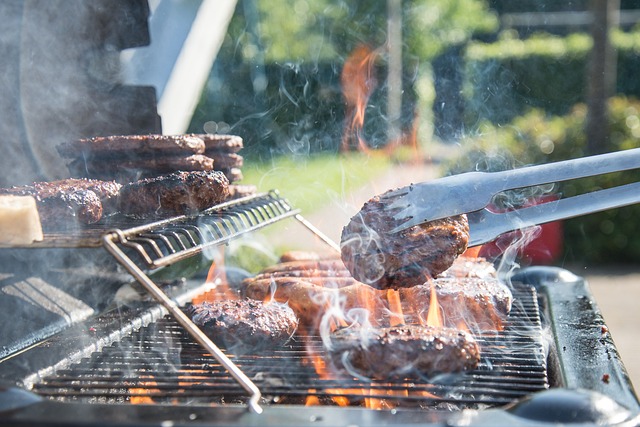 As summer arrives, it's time to fire up the BBQ grill and enjoy outdoor cooking and gatherings. However, after being in storage during winter, your grill may require professional attention to ensure it operates smoothly and safely. Maybe your grill is rusty, or your BBQ grill basket broke.  In this article, we will explore the process of professional BBQ grill repair and maintenance, providing a step-by-step guide to keeping your grill in top shape this summer.
1. Inspection and Assessment:
The first step in professional BBQ grill repair is a thorough inspection and assessment of the grill's condition. A trained technician will examine the various components, including burners, igniters, valves, BBQ grill basket, and hoses, to identify any signs of damage, rust, or malfunction. This inspection is crucial in determining the extent of repairs needed and identifying potential safety concerns.
2. Cleaning and Maintenance:
After the initial inspection, the technician will proceed with a comprehensive cleaning and maintenance routine. This involves removing debris, grease, and carbon buildup from the grill's interior and exterior surfaces. They will clean the burners, grates, and other removable parts using specialized tools and grill-safe cleaning agents. Additionally, the technician will lubricate moving parts, such as hinges and handles, to ensure smooth operation.
3. Replacement of Defective Parts:
During the inspection and cleaning process, the technician will identify any defective or worn-out parts that require replacement. This may include damaged burners, corroded valves, faulty igniters, or worn-out gaskets. A professional repair service will have access to a wide range of high-quality replacement parts specific to your grill's make and model, ensuring proper functionality and longevity.
4. Repairing Gas Leaks and Ignition Issues:
Gas leaks and ignition problems can pose significant safety hazards. A professional grill repair service will conduct meticulous tests to detect and repair gas leaks, ensuring that all connections are secure and the gas flow is regulated correctly. The technician will also address ignition issues, such as malfunctioning igniters or faulty wiring, ensuring reliable and safe operation.
5. Calibration and Testing:
The technician will calibrate the grill to ensure precise temperature control once the repairs and replacements are complete. They will verify that the burners provide an even flame distribution and that the temperature gauges accurately reflect the internal cooking temperatures. A thorough testing will ensure the grill functions optimally, allowing for consistent and efficient cooking results.
A professional BBQ grill repair service is crucial in maintaining and restoring your grill's functionality, safety, and longevity. By investing in professional grill repair, you can enjoy worry-free grilling experiences, knowing that your grill is in the hands of experts who prioritize functionality and safety. Contact us today!