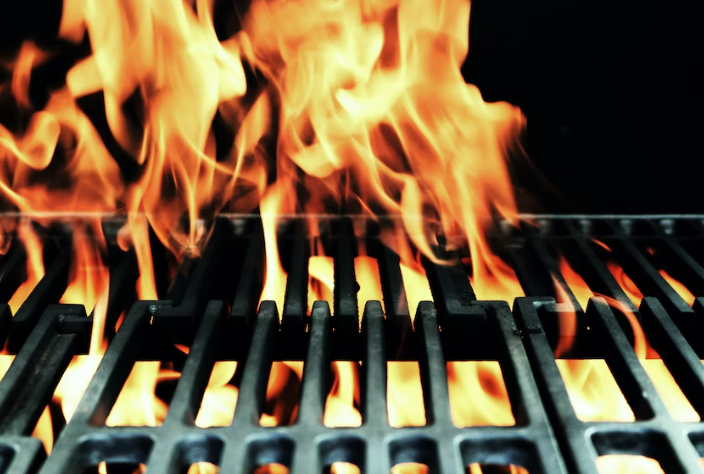 Is your old grill looking a little worse for wear? Before you toss it out and buy a shiny new model, consider getting it professionally repaired. Investing in professional grill maintenance and repairs can save you money while still upgrading your BBQ outdoor cooking capabilities. Keep reading to learn how to fire up your barbecue game with a few strategic repairs and upgrades.
Assess Your Current Grill
First, take a good look at the grill you have now. Is it structurally sound overall but needs some replacements parts or deep cleaning? Or is the grill frame rusted or damaged beyond repair? If your existing grill has some good bones for outdoor cooking, it's worth getting a professional opinion. A knowledgeable BBQ repair tech can troubleshoot issues and tell you what repairs are feasible within your budget.
On the other hand, if the grill frame itself is unstable or dangerous, it may be time to replace it. But many grill repair companies also sell refurbished or custom grills, which cost significantly less than brand new models. This can still feel like an upgrade.
Give It a Deep Cleaning
Even a grill that is structurally sound needs deep maintenance cleaning on a regular basis. Grease, smoke residue, and grime build up over time, reducing heating efficiency and flavor. Professionals have industrial strength degreasers and tools to scrub every inch of the grill back to shiny perfection. They can also descale any accumulated mineral deposits on gas grill tubes and burners to improve performance.
If your existing grill grates are super rusted, warped or broken, replacing them is a must. High quality stainless steel or cast iron replacement grates are a worthy investment and relatively affordable. Nice grates prevent food from sticking and allow those beautiful grill marks to form. A professional can properly install new grates to ensure they are level, securely attached and optimally positioned over burners.
Upgrade Burners
Replacing old gas grill burners improves heating power and allows you to cook a wider variety of foods. Depending on your grill make and model, a technician can install higher BTU commercial-grade stainless steel burners, ceramic infrared burners, or smoker boxes. Infrared burners heat up fast and distribute heat more evenly. Add a smoker box for infusing smoke flavor into meats, fish and veggies.
Install Helpful Accessories
From grill lights to rotisseries, accessories customize your grill to suit your BBQ style. Grill lights illuminate the cooking surface for perfect night grilling and entertaining. Rotisseries allow for self-basting, perfectly cooked roasts and birds. Other helpful add-ons include side burners, cutting boards, drawers for storage, and temperature gauges.
Repair or Replace Part
From knobs and igniters to valves and thermometers, replacing broken or malfunctioning parts keeps your grill running like new. Rather than buying a whole new BBQ, repair pros can source and install replacement parts you need. They'll make sure new components are correctly fitted and working properly.
Give It a Facelift
Over time, the exterior of your grill takes some abuse from weather elements. A professional grill refurbishment includes a thorough deep cleaning and removal of rust spots. Refinishing and re-painting gives the grill exterior and doors an updated, refreshed look. Small repairs like tightening screws and replacing handles complete the transformation. It's like getting a brand new grill.
Build Your Dream Custom Grill
For the ultimate upgrade, work with a company to build a tailored grilling station to your specifications. Custom grills allow you to select premium materials from top to bottom. Configure the layout, shelving, lighting and more to your cooking preferences. Add multiple fuel options like gas and charcoal or a woodfired pizza oven. Build in your ideal amount of counter space and storage. With the right company, the custom grill possibilities are truly endless.
The bottom line is that with a bit of creativity and professional assistance, it's possible to upgrade an old grill rather than buying new. Carefully repairing and refurbishing your existing barbecue allows you to improve performance and aesthetics at a fraction of the cost of replacement. This season, improve your grilling game and become the envy of the neighborhood cookout circuit with a repaired and refreshed setup. Call us today!