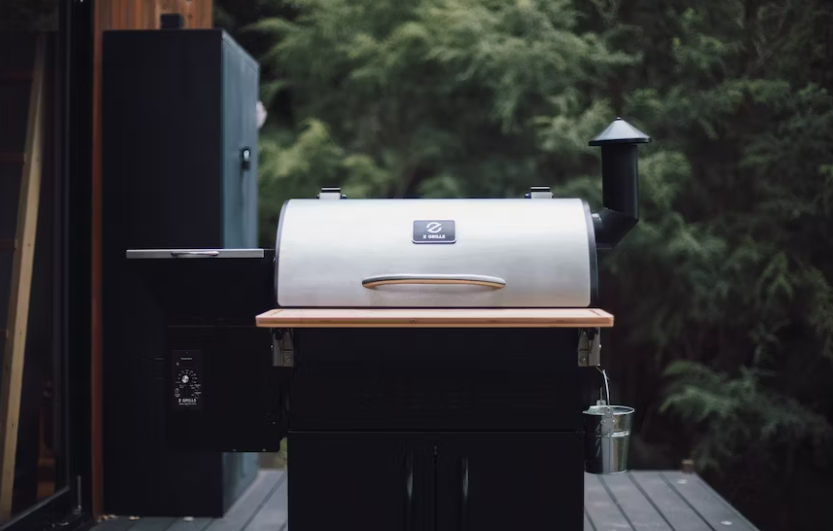 The new year is just around the corner, and before you know it, it will be time to fire up the grill for spring and summer cookouts. To ensure your grill is ready to sizzle with your favoire grilling cooking method, it's important to give it some maintenance love now. With a few key repairs and some deep cleaning, your grill will be prepared for delicious cookouts all season long.
Deep Clean Your Grill
If you're a grill enthusiast, you know that regular maintenance is key to keeping your grill in good working condition. One of the most important aspects of grill maintenance is ensuring that all the grill parts are functioning properly no matter your grilling cooking method. If you suspect that something is amiss with your grill, you may need to consult a professional for grill repair services.
The first step in preparing your grill is to give it a deep clean. Remove the grates and brush them thoroughly with a stiff wire grill brush. Use a putty knife to scrape off baked-on grease and food residue. Check the flavorizer bars or briquettes and replace any that are cracked or crumbling. Clean out the bottom of the grill, removing ash and debris.
Inspect and Repair Burners
Inspect the burners and clear any clogged ports with a wire. Check that burner alignments are correct so flames distribute evenly. A clean grill prevents flare-ups and distributes heat more efficiently. Wipe down the lid and exterior surfaces with warm soapy water.
Do a Gas Leak Test
It's essential to do a gas leak test annually. Shut off the propane tank or natural gas supply, then generously coat connections with a soapy water solution. Turn the gas back on and check all connections. If bubbles appear, there is a leak that requires repair. Never use a grill with a gas leak, as it could lead to an explosion.
Replace Worn Parts and Repair Professionally
You may need professional grill repair. Check grill knobs and handles to make sure they turn smoothly. Look for fraying hoses or signs of cracking. Replace any hoses, knobs or handles that are faulty. Ensure lid hinges move freely and lid seals tightly. Replace charcoal grates if the metal is thinning or breaking.
Inspect the Propane Tank
Check the propane tank for dents, rust, or other damage. Damaged tanks should be replaced for safety. When inspecting, never use an open flame to check for gas leaks. Purchase a new propane tank from a reputable local retailer to keep in reserve.
Maintain Your Charcoal Grill
For charcoal grills, replace any rusted or warped cooking grates. Check the bowl and lid for holes or cracks. Patch small holes with high-temperature silicone sealant. Replace charcoal grates that are excessively worn or broken.
Paint Your Grill to Prevent Rust
Give metal surfaces a fresh coat of high-heat grill paint to prevent rust and wear. Remove rust spots with a wire brush before painting. Wipe the grill down with an oily cloth after painting for seasoning.
With a few repairs and some deep cleaning, your grill will be revitalized and ready for juicy burgers and hot dogs! Schedule an annual deep clean, safety check, and replacement of any worn parts. Investing a little time now means grill season fun ahead. Get your grill in shape for delicious 2024 cookouts!